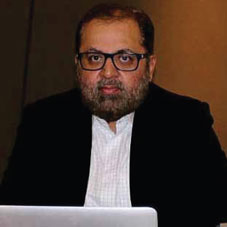 The following is an insightful excerpt from the conversation with him.
Throw some light on your professional background and experience. What inspired you to venture into the sector of IT and Cyber security services?
My first IT course was Word Processor, which my father enrolled me in the late 1980s. That marked the beginning of my passion for IT. Even though I started my career at a very young age, my love and passion for IT never faded, and I never stopped learning and enhancing my knowledge .
In the early days, there was not much idea about IT Security or Cybersecurity. Even enterprises did not have any formal IT Security or Head of Information Security roles. Penetration testing was conducted by IT Departments and the entire security responsibility relied on IT teams. During those days, I established IT Security Unit a part of my IT Infrastructure role with my previous organization and started building our internal IT Security capabilities.
Cybersecurity services have a lot of potential for both experienced and young IT professionals. As part of my journey, we established a 24x7 security operations center(SOC) and an internal IT Security unit. We could also train IT staff on remediation and fixing of critical security weakness while implementing several security tools such as PAM, DAM, IPS, WAF, DLP, DDoS Protection and others.
How would you define UTI Cybersecurity Cloud and IT
Services as an organization and its position in the market? What is the unique proposition that your organization offers to clients?
I established UTI Cybersecurity Cloud and IT LLC under a QFC license in 2021. Our major objective for establishing UTI Cybersecurity Cloud and IT LLC was to provide Cyber security, Cloud, IT Services, and IT Training services to local companies in Qatar. We established a partnership with major Cybersecurity and Cloud technology providers and started offering our services locally with the shift from CAPEX-based IT infrastructure to model to OPEX based model.
Dhampur Green has made jiggery a staple in every kitchen, every home, every dining table
What are the major challenges you have experienced in your journey so far? How did you overcome them and what did you learn from them?
Setting up a company from scratch needs lots of time and effort, but I enjoyed it. This also helped me in applying my knowledge and experience in the IT domain and supporting local organizations.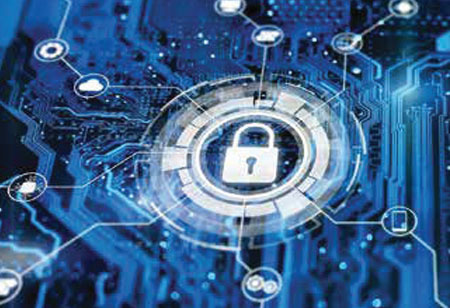 The major challenge for any company is finding new customers and establishing the right partnership to deliver end-to-end services to the customers. However, we sincerely would like to thank Qatar Financial Center(QFC) and its management for providing such a fantastic opportunity and platform for local and international companies for setting up their business in very customer friendly environment.
Enumerate the technologies deployed in your services and what are your plans to innovate your offerings further? How are you adapting new tools/technologies to revolutionize your services to be at par with current industry standards?
Our recommendation for the customers is to take a who listic approach toward security and draw three to five years of Cyber security strategy because deploying and implementing one technology or one policy or guidelines may not give them the required level of protection. We also help companies locally to understand their current security landscape and assist in drawing longterm Cybersecurity strategies in line with ISO:27001 and
Qatar Cyber security Framework.

Going forward, what are the changes in market behaviour that you anticipate, and what are the opportunities that you foresee?
I strongly believe that there is going to be a huge shift toward Cloud and Managed Services.

Organizations will focus more on their core services and they will be outsourcing non-core and IT services to specialized service providers, opening doors of opportunities for businesses like ours.

In the light of your demonstrated history of working as an IT and Cybersecurity specialist, what advice would you give to budding industry leaders?
The guiding principle for IT professionals and young people is to not lose hope and keep trying by giving 100% under any conditions. There is no substitute for working hard towards your goals. Learn to work as a Team and don't lose focus dedication and commitment, which are key to your success.

Apart from this, the inevitable factors are to continuously enhance your professional credentials by acquiring the necessary certifications. Also, indulge in doing research and learning new trends and technologies, as after every years your learned skills become outdated and may not be relevant to the industry, unless until you keep updating/upgrading your knowledge and skills to the latest trends and technologies.

Mohammed Ishtiaq Hussain, CEO, UTI Cybersecurity Cloud, and IT Services
A meticulous leader with strong IT prowess, Mohammed comes with over 32 years of IT industry experience. He holds a bachelor's degree in Applied Computing and MBA in E-Commerce.

Mohammed is a senior member of the Australian Computer Society and has pursued ISO 27001, CISM, and CDPSE certifications.

Hobbies: Studying and researching IT topics
Favorite Cuisine: Biryani and Majboos
Favorite Book: Allama Iqbal Poetry
Favorite Travel Destination: Hill stations

Awards & Recognition
•CIO 200 Qatar Legend award–Global CIO forum 2019
•Advisory Board Member-Qatar for Global CISO Forum
•Senior Member of Australian Computer Society – MACS(Snr)
•Middle East Security Award–MESA 100 – 2017
•CIO 200 Qatar Master award–Global CIO forum 2018