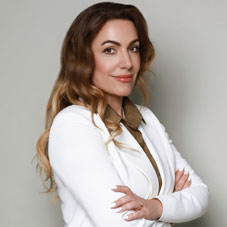 Over the years, industries have accepted outsourcing as a viable option for non-core operations, including facilities management (FM). FM industry is gearing up for a historic shift towards automated services, by a considerable investment of workforce and resources in creating platforms-and-technology driven services. It is also now expected from FM experts to have the ability to comply with internal and external regulations while contributing to the organization delivery. Facilities Management & Maintenance L.L.C provides an outstanding tailor-made solution built on excellence, expertise, integrity and safety standards, by providing innovative equipment and a high standards quality service. Irene Vidal being the CEO is driving the company towards progress.
Having an engineering background, Irene has tirelessly worked in leading construction and facilities Management projects. With more than 20 years of experience managing ventures, projects and teams, she strives to make FMM the most preferred and reliable FM partner.
Irene Vidal engages in a one-on-one interaction with the CEO Insights magazine.
Tell us about your professional back ground and experience. What has been the driving force behind your success?
My experience is a journey that started more than 20 years ago after completing my Industrial Engineering degree, which has taken me to work in different countries like Finland, France, Spain, Peru, Emirates and Qatar in the construction and facility management sector. My adventure in FMM started 8 years ago, giving me an excellent opportunity to lead this great challenge and build the company from the beginning. The
need for a new professional challenge, for learning and improving, enabled the momentum to keep me motivated and engaged with this enterprise. These elements are still driving my actions and decisions in my professional life.
Our vision is to become the leading Facility Management services in Qatar by being the most preferred & reliable FM partner
What are your responsibilities as a Facilities Management & Maintenance CEO? How are you implementing your learning & expertise acquired from the industry across your current position?
I need to ensure that the company's vision and values are properly communicated and that all the employees across the company are aligned with them.I must bring good financial results for the company by ensuring the optimization of the supply chain and by guaranteeing compliance with our quality and safety standards in our delivery. Our clients are the reason why we are here, and our valued employees are the ones that make it possible, so we must have them at the core of our priorities and work to ensure the retention of both. Transferring the knowledge through procedures creates a legacy for those coming after and will assist in achieving good results, mitigating the risks and setting up the basis to work efficiently.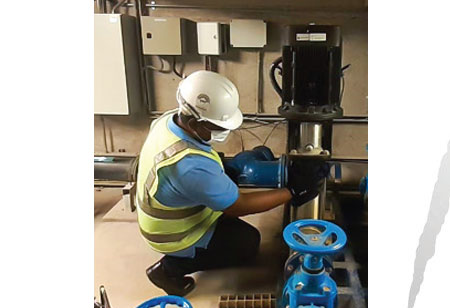 What are some of the significant challenges you have encountered so far? How did you over come them?
I would highlight the challenge of opening my own company as I undertook financial risk while dealing with uncertainty. Secondly, the COVID-19 pandemic made us deal with a completely different environment with no guidance and previous similar experiences. And finally, going through the complex process of driving FMM from the
start to a steady stage. To successfully overcome challenges, I have always had a positive approach, and a determined attitude focused on finding solutions and taking quick actions and decisions. There is somehow an intrinsic sense of trust in yourself, and if you fail, you must stand up again learn from the experience and move ahead.

How do you maintain the perfect balance between your personal and professional life? What success mantra has been that constantly helps you arrive at positive outcomes?
During the first years of my career, I was managing construction projects, working long hours abroad and not taking vacation; The more I worked, the more responsibilities I bore, and thus, I became more engaged which created a vicious cycle Every new project inspired passion, motivation, and ambition, which are strong emotions, and I was driven by them. I guess I started to balance my life recently when I felt that I had achieved something. My success mantra is to focus on the solution rather than the problem, and to give priority to overcome the difficulties as soon as possible.

How has the evolution of the role of a CEO over the past few years? How do you encourage other functional leaders to participate in the growth journey & contribute more?
The priorities have evolved since I joined the position, starting with a focus on the organizational structure and operations, shifting to a governance and corporate approach, changing the management style from tactical to strategic. Open and frequent communication are essential to ensure the team's commitment to the FMM journey. Creating a high performance team is not about hiring the best professional but finding the right people for the right position, those who are passionate about what they do and will remain even during difficult times.

Irene Vidal, CEO, Facilities Management & Maintenance
With engineer background and AMP from Columbia Business School(NYC) and dedication to achieving the best Irene has a rich experience of more than 20 years in leading enterprise & projects and working in multicultural environments. As part of her role, she emphasizes in the continuous improvement& the development of innovative solutions.