Nitin Gupta(Noovle, Tim Group): An Inspirational Global Leader Recognized For His Authentic Leadership Style And For Maximizing Shareholder Value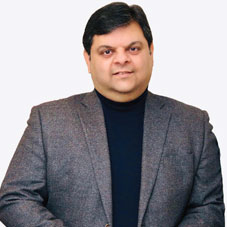 We are living in a state of `Permanent Change'. As a leader, one must take charge to proactively lead the organization through these transformational times and be credible to unite the organization with a common sense of purpose & direction. While trust takes time to develop, it is possible to speed up the process by demonstrating several leadership qualities, and above all, transparency. As a leader who values relationships and promotes accountability, Nitin Gupta, the Chief Financial Officer of Noovle (TIM Group cloud company) serves as a model to emulate.
Nitin is a CFO with an entrepreneurial mindset and is well-known for his open & honest leadership style. Over the last two decades, Nitin has developed a framework for a corporate program that acts like a `magnet' to unite managers, reorganize activities and (re)allocate resources aligned with strategic priorities. Combining his authentic leadership style with this framework, is Nitin's recipe to successfully translate strategy into an executable operational plan. Furthermore, Nitin is an accomplished executive who integrates `big-picture' thinking with the `ground-realities' and effectively communicates, inspires and builds trust within stakeholder groups. At the end of the day, Nitin is focused on delivering concrete & measurable improvement in the company's financial performance.
Below is an excerpt of Nitin's exclusive interaction with CEO Insights.
What inspired you to join Noovle?
Joining Noovle was an exciting choice as it naturally complemented my experience of managing large, complex & well-structured global organizations, along with ensuring a company startup in a fast-growing cloud services & data center market in Italy. Particularly, various transformative initiatives being undertaken by both ­the private businesses & the government, with the aim to digitally modernize Italy's infrastructure including public
administration. Overall, this is an
enthralling time to be in the cloud services industry.
What are the radical factors you consider while building a successful financial team? What are the traits that you look for in a potential member of your team?
Team building is a foundational block for me to start with. Today, the finance team is like a navigator to the organization and is required to step into various roles ­ from the basics of ensuring financial governance (incl. controlling, planning, capital allocation, Integrity of books) to acting as a trusted partner of the leadership team and as cultural change catalyst, promoter and mentor for talents & diversity.
Leadership is about realizing your vision through successful execution of the strategy by (re) allocating resources, resolving conflicts, and developing trustbased relationships.
On top of the technical skills, for me, the most important ingredient is to have a mutual trust-based relationship. Think about it ­ we tend to spend a good part of our lifetime with our teams and my experience has shown that investing some time into getting to know our teams on a personal level, helps develop a stronger bond leading to a stronger emotional commitment and eventually higher productivity & performance.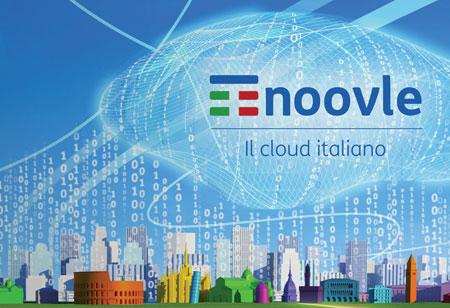 I believe that in times like these, where things are constantly changing - adapt ability, a strong sense of duty & commitment, how well we communicate & collaborate with our co-workers ­ are some of the traits which we look for. Finance team needs to build a culture of ownership & accountability i.e., team members need to take responsibility for each issue and bring it to a successful conclusion.
What has been the success mantra that constantly helps you arrive at positive outcomes?
I place a great deal of importance
on forming meaningful connections with people. No matter how complex the situation may appear, one of the most important things for me is connecting with individuals on a human level, regardless of their position and trying to understand how I can add value to that situation by focusing on things that I can control and/or influence.

In most cases, a positive outcome is directly proportional to our ability to connect with all stakeholders, whether they are external clients, suppliers, or internal co-workers, and our ability to establish a trust-based connection.

As organizations pursue digital strategies CFOs need a digital finance function to match. According to a recent Gartner study, Finance functions in 2025 will have ­ Data on demand, highly centralized finance teams, Digital by default finance function and High concentration of business acumen, digital & complex problem-solving skills. I believe the direction is clear and the degree of digital finance will be customized for every company differently.

I also believe that finance teams are already evolving as a key decision enabler having the ownership of data insights while `connecting the dots' to support the strategic direction & decision proposals.

I am very much in favor of embracing new technologies, such as data lakes, robotic process automation, finance AI and other analytical tools, that enable us to reallocate our productive time & human intelligence to further increase our contributions/adding value to business management.

Nitin Gupta, CFO, Noovle
Nitin joined Telecom Italia in 2020 and has been actively steering the startup of the Group Cloud company Noovle SpA. He has over 25 years of experience in building and leading finance teams in global companies with significant operating scale and complexity across the Americas, Asia Pacific and Europe. Prior to joining TIM, Nitin has worked with Siemens, Nokia & Italtel and held various roles in finance, operations & corporate strategy(including M& A).

Additionally, Nitin served as Vice Chairman on the Board of Trustees for Quest Academy (educational institution in Chicago) and led their strategic plan focused on developing an artificial intelligence-based curriculum. Presently, Nitin is serving on the Board of Trustees for the American School of Milan.