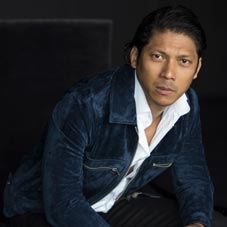 The world has long fallen in love with innovation and novel thoughts. Producing evidence to this fact is the recent launch of Philippine-based conglomerate Resident Holdings Group, which hit the ground running with over 20 tech-driven business units under its umbrella, spanning across the verticals like property-tech, fashion, beauty, franchising, F&B, e-Commerce, e-Services, digital marketing and consumer retail.
While all these 20 companies share a unique & innovative brand DNA of partnering with globally renowned celebrities and influencers who have created an almost instant brand identity & persona for each of these startups, attracting an even bigger amount of limelight on the global business landscape is Robbie Antonio, the Founder & CEO of Resident Holdings Group.
The Young Turk who made his arrival known to the world in 2015 by making his startup, Revolution Precrafted – a supplier of traditional and celebrity-designed prefabricated homes and structures, the first unicorn startup in the Philippines, and pole-vaulting to the Forbes' list of top billionaires around the globe as the youngest member. On the list, Robbie joined his father Jose E.B. Antonio – the Chairman of Century Properties, and a real estate legend of Philippines.
Robbie Antonio: A Synonym of Perseverance
Never mistake Robbie as an overnight sensation. His story is all about perseverance, innovation and sheer will. Thanks to his father who took him alongside his siblings to the construction sites as early as 12 years old. Right from his childhood, Robbie fell in love with the idea of erecting skyscrapers out of mere drawings on papers.
"I always loved the way my father looked at challenges and found solutions to each one of them. Most of our dinner conversations were about the family business," reminisces Robbie. He was a global citizen with plans of his own, but none of them included docking himself in either Philippines or Asia. In his mid-20s, he moved to New York, built his first venture Antonio Development, and the idea of
partnering with global celebrities and influencers stemmed from there.
Having had his baptism of fire in one of the world's most competitive markets, Robbie took a home-flight back to Manila and dedicated himself into developing a number of branded towers in the city by joining hands with fashion companies such as Armani, Missoni and Versace, and Hollywood icons like Paris Hilton and political figures like Donald Trump. The Trump Tower Manila became one of the iconic towers in the city.
By 2015, he had gained enough backup and confidence to do something globally disruptive with his signature over it. "What intrigued me was the things major unicorns in the world like Airbnb and Uber had in common: No inventory, asset-light, using technology and truly global," Robbie recalls how he landed-up on the idea that drove him to Revolution Precrafted. He adds, "That was a Eureka moment in the middle of 2015".
Revolution pre-crafted is revolutionizing the real estate markets in more than 30 countries through its simplified concept of prefabricated homes, pop-ups, pavilions, museums and resort villas
In the present day, Revolution Precrafted, the flagship unit of Resident Holdings, is revolutionizing the real estate markets in more than 30 countries through its simplified concept of prefabricated homes, Pop-ups, Pavilions, Museums and Resort Villas – making it as seamless as customers selecting a design from a pool of designs by world's famous designers & artists and having it delivered right to their doorstep! We are talking about the designs of the world's top designers and legends like Christian de Portzamparc, Lenny Kravitz, Francesca Versace, Tom Dixon, Zaha Hadid, Paulo Mendes da Rocha, and Jean Nouvel.
Co-Creating Success
Over the last four years, Robbie has perfected the concept of partnering with celebrities and co-creating wonderful business anecdotes. Resident Holdings, which currently has signed over 50 celebrities with a total of over 90 million reach on social media, is home to the fast-growing marketplaces and e-Commerce companies including Renegade Branding Concepts, Renaissance Touch, Relevant Medium, and Reach Medium. It's
exemplary the way the group has segregated its offerings under different ventures.

While Renegade Branding Concepts offers a one-stop-shop for franchising and licensing concepts through its partnership with some of the biggest celebrities, Renaissance Touch is a first-of-its-kind online celebrity/influencer e-Commerce site for furnishing and decorating interior spaces. Through Relevant Medium, he has curated a platform that enables social media influencers to create and monetize content, while Reach Medium, another company from the house, acts as an aggregated Key Opinion Leader (KOL) content curator, e-Commerce, and traffic engine.

The list also includes marketplaces like Rebel Specs Design – a celebrity-branded online eyewear company, Radical Couture Concepts – a celebrity backed fashion trends company, Regal Jewelry Selection – a curated e-Commerce jewelry brand, Radiant Beauty Selection – a beauty products company, Replenish Corporation – a nutrition & vitamin e-supplements company, Range Hi Tech Corporation – a celebrity branded cell phone provider, Resurgent Corporation – the direct selling company, Roaring Pets Company – an online one-stop-shop for pet needs, and Rascal Kids Collection – kids apparels & toys provider. In addition, Resident Holdings also comprises of a digital media & live entrepreneurship platform RACE, and RIPE Discount Card – a discount membership card that lets everyday consumers have privileges.

"Robbie has perfected the concept of partnering with celebrities and co-creating wonderful business anecdotes"

Having 20 business units under its belt hasn't however slowed-down the innovative flex of Resident Holdings. Instead, the company plans to come-up with new business ideas in the near future. Its goal for the next 5-10 years includes being present in more industries and to be a true global player. "I want to be omnipresent the world over. We continue to join hands with celebrities and have no plan to change that market strategy".

Robbie Antonio, Founder & CEO
Robbie is one of the youngest and most prolific collectors of international modern and post-war contemporary art. Because of his accomplishments as an art collector, he has received numerous awards from different organizations. Antonio's passion for art has also led him to collaborate with artists such as Damien Hirst, Takashi Murakami, Marina Abramovich, Maurizio Catellan, Julian Schnabel, Francesco Clemente, Zhang Huan, David La Chapelle, Marilyn Minter, and Julian Opie.