Rajesh Sajnani: An Industry Leader Challenging the Status-Quo & Bringing a Positive Change in the Industry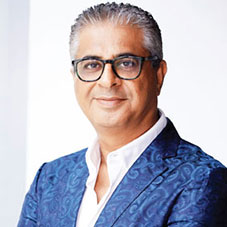 Today, the corporate culture in most organizations has become the decider of their success. At the same time, the corporate culture of RVS Group cultivates passionate, talented problem solvers focused on performance and results, with industry-leading technology and responsiveness. Under the leadership of Rajesh Sajnani, the RVS Group strives to become a pioneer in fashion and Cloud space and provide the best quality product and service to the market. The vision of the company is to become a global beacon of inspiration for excellence in leading our industries forward. The RVS Group comprises three subsidiaries Rajesh Trading Co. LLC, Si Fashion Galerie, and Cloud host Technology.
Rajesh Sajnani is an alumnus of Harvard Business School and an entrepreneur who thrives on creativity and innovation. He finished his graduation from Jaipur
where he was the state-level rank holder and after that, he moved to Dubai to
pursue his business idea. Started his first business in 1989 of Textile Whole sale and expanded into Haute Couture and fashion brands in 2006 onwards and in
the year 2017, he bought a Cloud Host technology and forayed into tech segment.
His success as an entrepreneur comes from his passion, his ability to learn
from his mistakes, and his constant pursuit of growth. With his unwavering
commitment and dedication, he has brought various laurels to his organization.
Rajesh Sajnani engages in an exclusive interaction with the CEOInsight Magazine.
What inspired you to establish RVS Group and what drives you today? How has been your path to Success during your more than three decades of experience and what is your success mantra?
When I started my business at the age of 19, I had two choices that are either finish my MBA and work for someone else or start something of my own and hire MBAs. The second option inspired me to establish RVS Group and I started building the company from scratch. Our tagline is Creation, Innovation and Emotion and that drives me everyday, even after being in business for 33 years.
I feel responsible for my people and their families and that drives me to work harder and to be consistent.
I do not have any fixed mantra to be successful, I do business to bring happiness for myself and my people and to game changer in the industry. When I started my business, I did not have any mentor or coach to guide me on my path to success. So, everything I developed on my own trial & error, and I learned as well as fixed all my mistakes. The one thing I didn't do was not to lose my focus and consistency and, that consistency was to do things better than yesterday. Money was never the attraction or the definition of success for me. I always believed that one should be happy doing whatever they are doing and keep innovating and changing with times.
Be an empathetic leader and make your business an extension of your life's goal
How would you define RVS Group as an organization and its position in the market? What is the unique proposition that your organization offers to clients?
RVS Group is a diverse group that has mainly two verticals such as fashion and technology. Si fashion is todays World's first fully integrated fashion company wherein we have all major fashion verticals, from Textiles to Brand Distribution to our own D2C brands to E commerce, Private Lables and our B2B distribution platform. CloudHost has won the Best SME cloud Provider award two years in a row and we have recently launched,Cloud Souq, first Cloud Market place in the Middle East.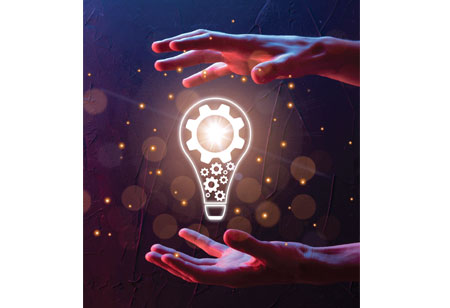 The unique proposition that RVS Group offers to the clients is that irrespective of the business vertical, we are always focused on adding value and solving problems of the clients. We make sure that, if it is a B2B business then our customer must make a profit from us and, if it is a B2C business then we try to provide maximum value for the customer's money. Through continuous Innovation and bringing the best world has to offer for our customers keep us motivated and relevant in the ever dynamic business environment in the region.
Could you elaborate on the technology frame work built within the company's solutions and which are the latest technology trends that the company is planning to adopt?
There is a lot of technological drift coming up in the fashion business
and I come from a traditional background, we still play an important role in bringing tech into the fashion business. We make fashion for private labels, e-commerce, brand distribution, etc. From starting the B2B e-commerce market to offering a competitive B2C platform, RVS Group has covered all the areas and we also use technology for our warehousing management and multi marketplaces management as well.
We are also very much involved in the cloud market, and we just launched the first MENA cloud marketplace. So, the RVS Group is very tech-savvy, and we keep adopting new technologies in our fashion business.
Tell us about your leadership approach, and the guidelines or methodologies you follow to lead your team.
I always follow an empathetic leadership approach where I connect with my employees and my customers, and I understand their needs & challenges. I first find people, encourage them to be masters in their verticals then let them take ownership of their actions, support them, and let them play their roles. My job is to provide them with the infrastructure, facilities, and encouragement to keep on innovating and learning.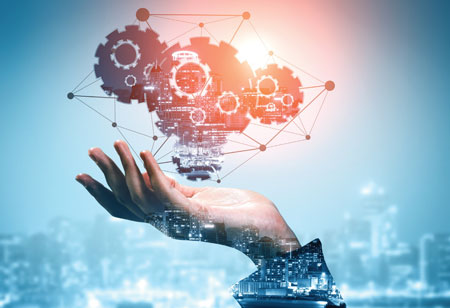 What are the changes in market behaviour that you anticipate and what are the opportunities that you foresee? what advice would you give to budding industry leaders?

The fashion market is no longer a one size fits all kind of product approach, So, you must be very specific to your customer's needs. The future of fashion is going to be tech-driven and data-driven, so, you must be ready to deal with that. We see D2C consumer brand is going to be a big opportunity and are developing multiple brands in that segment. Offline Retail which is going to be more experiential will be our next area of growth and focus.
My advice for budding leaders is that keep your eyes and ears open for change, be emphatic, be innovative, and take risks. Adopt the change and be agile and relevant for your customers always.
Quick facts:
•Hobbies:
Movies, travelling, sports
•Favorite Cuisine:
Chinese and Lebanese
•Favorite Book:
Breaking the Habit of Being Yourself
•Favorite Travel Destination:
Bali & London
•Awards & Recognition:
Cloud service provider, fashion
award of excellence.