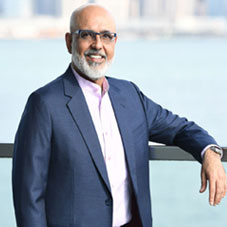 As a city which is synonymous with advanced technologies, impeccable living standards, and futuristic innovations, Hong Kong's significance as an industrial hub is undeniable. Equipped with the most up-to-date workforce, which is eager to sharpen the skill sets and learning standards through contemporary training programs, the skill development segment of Hong Kong holds an unmatched reputation across the globe. Invigorating this dynamic industry with his spectrum of proficiency, harnessed through his exposure across the hospitality domain and later through the training and development segment, Raju Sajnani(CEO, EHP International) is pre dominantly engaged in helping people ascend to greater heights in terms of their career and simultaneously experience the palate of their success via his brainchild EHP International.
Having started his career with some of the top notch brands in the industry including Hilton Hotel, before moving into training with Xerox Learning Systems & Dale Carnegie, where his skillsets in the training business got a novel exposure and refinement, Raju established EHP International in 2007 to deliver customized training solutions for the enhancement of skill in the areas of Customer Service, Sales and Sales Management, Marketing, Supervisory, Management, and much more. Helping people to develop an edge, sharpen their saw, enhance their abilities to inspire and impact as an engaging, dynamic, and energetic persona, Raju is creating a ripple of impact across the training and development segment of Hong Kong.
Below is an excerpt of the CEO Insights' exclusive interview with Raju.
Tell us about your experience across different industries. What have those experiences taught you
so far and how do you use them in the present scenario?
Though I have been associated with numerous industries so far, soft skills have always been my forte. My expertise lies in training which is all about developing skills such as customer service, leadership behaviors, change management, career development training, handling conflicts, and so on.Irrespective of the industries, one of the key learning aspects that I've noticed over the years, is that the skills always remain constant. People tend to adapt and adopt those skills and then implement them in various ways, according to the requirements and distinctiveness of the industries. So, the application of these skills is where we can make a difference, but the skills themselves don't change.
People skills are something that no matter how good you get you always get thrown a curve ball
What is EHP International's current position in the L&D market? What is its USP?
We would like to define ourselves as an external source of content and training for any organization that has or needs an L&D function. Sometimes, I also get approached by managing directors of different companies, where they don't have an existing training function in their company, but need help in developing and designing skill improvement programs for their people. We never want to be positioned as a competitor in the L&D segment, as we pragmatically believe in complimenting others, including our peers.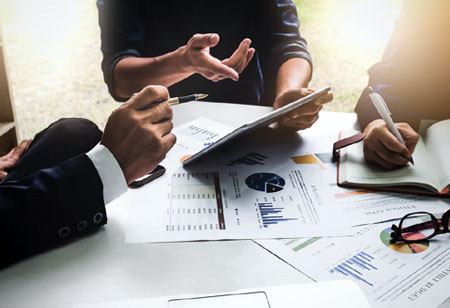 As a new-age leader, how do you try to influence and inspire your team? According to you, what motivates them the best?
Everything we do in life is based on dealing with what I call the most complicated subject on Earth, i.e. people. People skills are something that no matter how good you get you always get thrown a curve ball. We need to continuously learn in every moment as we deal with people.
So, if you ask me how do I inspire people or how do I influence them, it is really by helping them achieve through recognition. Even if some people will say that 'money' drives them to be successful, I believe that people's thirst for recognition & achieve ments drives them to go above and beyond.
In your journey so far, what achieve ments would you term as milestones and why?
As an entrepreneur, my biggest satisfaction was while working for Dale Carnegie. After five years of my tenure, when the franchise owner (of Dale Carnegie) in Hong Kong was retiring, he pulled me aside and asked me why I was not starting my own venture despite knowing the industry so well. The faith he showed in me in that brief moment motivated me to embark on my journey as an entrepreneur and I will forever cherish that amazing moment as one of the milestones in my journey.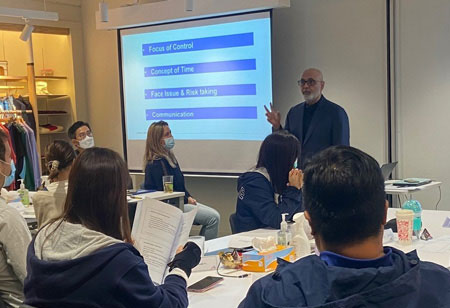 Being recognized as a good trainer is what drives me all the time. Getting almost 94 percent referrals and returning customers for my business give me a sense of achievement as an individual because I'm not going out and looking for business, it's the other way round, which is an amazing feeling to have. Secondly, a lot of times, I have bumped into a few individuals in the street who not only recognize me, but they recollect the nuances of the program and still remember me with fond memories, even though they attended my programs years ago. This instills a sense of satisfaction in me which has always driven me and continues to drive.
Raju Sajnani, CEO,EHP International
Raju has over 30 years of experience in change management and leadership development, assisting organizations to develop skilled human resources. With the key objective of helping people grow and develop so they can become the best versions of themselves, he enables individuals to refine their skills to become more effective and professional in their communications and behavior with others. Raju is also the author of the book 'The P Factor' Dealing with the Dynamics of Ever Changing people.