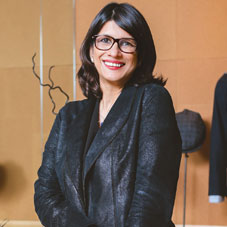 Known for its prominence as an international trade and commerce hub, Hong Kong's distinctiveness lies in being the eighth largest trading destination in the world as well as a vital business destination between the Asian market and the globe. Hong Kong is home to many iternational leaders and Li & Fung COO Deepika Rana shines bright as an Indian leader for a multinational company headquartered in Hong Kong. Deeply passionate about championing values based leadership, Deepika and her team are focused on leveraging and integrating Li & Fung's diverse services to create a keenly focused customer centric offering orchestrating some of the world's most complex supply chains. She is also responsible for defining strategic goals, driving business growth, managing profit and loss, and driving synergies across Li & Fung as well as championing innovative solutions and value added strategies that add value to the organization's customers and vendors. Equipped with more than 30 years of experience in managing and leading end-to-end functions in the supply chain at country, regional, and global levels, Deepika's strength lies in her innate understanding of brands, retailers, and vendors, and in forging long lasting partnerships.
Below is an excerpt of Deepika's interview with CEO Insights.
How has your journey been so far and what drives you to-day as an industry leader?
In my 30 years of experience working in supply chain management, I've witnessed major changes in our industry, from the shifting geo-political landscape to technology advancements and changing consumer behaviors. I am someone who thrives on the challenges of the future because it motivates and inspires me to come up with novel and innovative solutions. There has never been a dull moment for me in our industry.
What has made Li & Fung's business model so successful?
We've been managing global supply chains in over 40 markets for 115 years. What sets Li & Fung apart is our high degree of flexibility and scalability which is unrivaled in our industry. Our deep relationships with local vendors, government regulators, and business communities, allow our customers to take advantage of the ever changing demand trends in the retail industry. Our on the ground presence gives us direct and real time insights into day-to-day factory operations and has enabled us to pivot quickly when issues arise which was particularly evident during the pandemic.
My Goal As Chief Operating Officer is for Li & Fung to Be the Anchor in The Supply Ecosystem By Enabling Growth, Profitability and Risk Mitigation for Our Stakeholders as we Navigate a Disruptive and Volatile Future
Our flexible global solutions allow retailers to mitigate risks and adapt to ever changing market conditions, giving them the flexibility to switch production across different markets. Our speed models and digital tools enable retailers to react as close to the market as possible. With a fully digital supply chain we can share data across the entire value chain, to make smarter, faster and more effective decisions for our customers
How is your deep experience and expertise helping you to drive the unique value proposition that Li & Fung offers to its clients?
In the sourcing world today, the center of gravity has shifted to the production markets, and our production platform is one of our most successful strategies in dealing with Covid and geopolitical tensions. Li &Fung had the foresight to continue to invest in its country offices and build deeper experience and relationships with vendors locally, when others were reducing their offices to trim their cost base.
So, our unique value proposition is all about our risk management strategy. We are always planning for
what we don't know, so therefore we have to be nimble, responsive and agile in our supply chain today. Agility, adaptability, and alignment are fundamental pillars for building a sustainable sourcing strategy of the future. I bring deep experience from a country perspective and understand the value of having boots on the ground. Our scale and role as the largest supply chain orchestrator in the world today, enables us to bring value to our customers and our vendors.
What are the opportunities that you foresee, and based on that, what are your goals as the COO of the company?
I see a greater emphasis on sustain ability, social compliance and ethical sourcing. Many companies have committed to building a sustainable supply chain that supports healthy economies, healthy societies, and ecosystems which will all contribute to our global efforts of building an inclusive and sustainable future for all. I see more fashion companies joining this trend.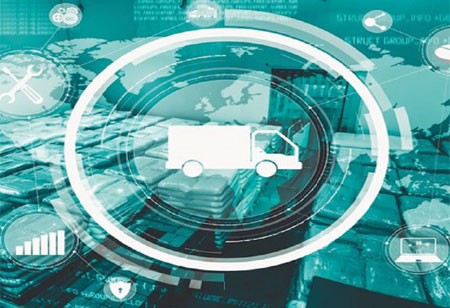 As the industry continues to face headwinds, we have the unique opportunity to leverage our global footprint to help our customers mitigate risk. We will also continue to accelerate our digitization efforts to allow retailers to meet consumers' realtime expectations. My goal as Chief Operating Officer is for Li & Fung to be the anchor of the supply ecosystem by enabling growth, profit ability, and risk mitigation for our stakeholders as we navigate a disruptive and volatile future.
Deepika Rana, COO, Li & Fung
Holding a Master of Arts degree in Business Economics from the University of Delhi in India, Deepika has extensive experience in strategic sourcing and operations, having started her career in J.C. Penney's Purchasing Corp., India. Prior to joining Li & Fung, she was the Managing Director of May Department Stores in India. Associated with Li & Fung for the past 18 years, Deepika has championed innovative solutions that have delivered positive results for both its customers and vendor partners.