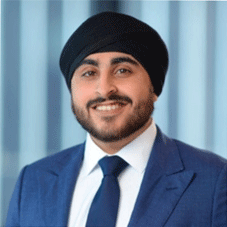 Work, life, and education may be both rewarding and demanding at the same time. In varying circumstances, a mentor may offer personal assistance to students as they navigate the ups and downs of life. As a result, students may feel more resilient and confident. Students may want to share their thoughts (and concerns) with someone interested in the same topics as they are. In addition, an experienced mentor can assist students to comprehend how the things they are interested in are put into practice in the real world. Recognizing the need and benefits of mentoring, Raman Singh and his partners established Networked Mentoring.
Networkd Mentoring is a startup that intends to make career mentoring more accessible to students and young professionals through digital tools. In an exclusive interview with CEO Insights. Raman discussed his upward professional trajectory and subsequent decision to wear the hat of entrepreneurship.
Briefly tell us about your professional journey. What was the inspiration that led you into the Education Sector?
I began my career as a corporate finance graduate with the National Australia Bank, where I completed three rotations across the institution's banking division, with a particular emphasis on financial institutions. Additionally, I gained exposure to different industries, including consumer, healthcare, agribusiness, and franchise banking. From then, I moved to QBE Insurance, where I worked with an incredible team to build out the treasury function. My work was pretty broad in that regard, and I continued as an analyst, assisting in the development of treasury processes and financial models.
Then I worked my way up the ranks at QBE, eventually becoming a
senior manager working mostly on transactions. As a project manager on many interesting capital markets transactions, I had the opportunity to learn about a wide range of debt andequity transactions. Moreover, I believe that I am privileged to have excellent mentors who helped me through my professional experience, which is why I established Networkd Mentoring, which has been handled parallel with my time with QBE. From the ground up, the establishment began with strategic partnerships with numerous university societies focusing on the development of meaningful mentoring relationships between young students and working professionals in the industry.
At Networkd, our purpose is to help students and young professionals who are extremely intelligent but suffer from a type of career anxiety or personal anxiety
Define Networkd Mentoring as an organization. What makes the company unique from the other competitors?
At Networkd, our purpose is to help students and young professionals have access to the best talent, resources and opportunities to reach their career goals and doing things they truly like. A lot of individuals, end up following the traditional career path because they think they're being judged on it from a societal perspective. However, with the rise of technology, everyone has access to a wide range of options, and Networkd is a tool that can be used to promote people's growth and help them achieve their goals.
What is your take on the dynamic technology trends in the industry and how would you describe its interventions in the company? What drives the adoption of the latest technologies in your company?
As non-technical founders of a company, I believe that one of the most important things we have discovered is that no code solutions are just getting a lot better. Therefore, without a developer, it's substantially easier to get an MVP off the ground. Another thing we're making use of Kintellvideo and
scheduling technology. Like Calendly and other zoom video connection technologies, this is at the frontier of what we're doing and how we're scaling it. To begin with, because many of our mentors are professionals who could come from different parts of the country. Using these tools, students in less densely populated regions can benefit from mentorship from those who reside in more crowded urban areas. That being said, I believe this is an area where technology has the potential to truly unite people from all walks of life.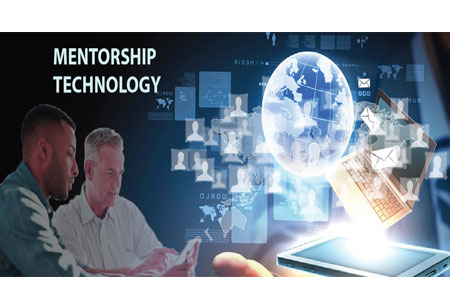 Based on your experiences, what would be your advice to entrepreneurs starting anew in this domain?
I'd want to suggest something I have personally battled with, and that is to keep things simple. I know it feels easy to do when you're dreaming and trying to fix every problem. However, the best course of action is to concentrate on a single issue and resolve it thoroughly. The reason I feel this is critical is that complicated client requirements will virtually always be a necessity of any organization, even when there are many participants in the market. A company must therefore be able to adapt and integrate several technologies, or else focus on a certain specialization, to create value. I strongly encourage entrepreneurs to consider their consumers, who they are, the problem they are experiencing, and how they are addressing it. I think it will help a lot with the following phase, which is whether or not I can charge for addressing this problem. Are there enough people prepared to pay for it if I may charge for it? Entrepreneurs should ask themselves these questions to get a sense of their strengths and weaknesses.
Raman Singh, Co-Founder, Networkd.
Raman completes his Bachelor of Commerce in Finance and post-graduation Juris Doctor from the University of New Wales. Moreover, when it comes to financial services, Raman is a successful banking and treasury professionals with experience in several ASX20 organisations.