Rishabh Pundhir: Helping People Realize Their Australian And Canadian Dreams Via Premium Immigration Services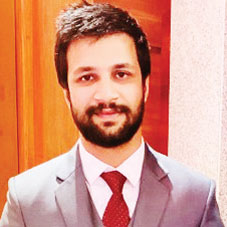 While markets have experienced highs and lows, the trade relations of India and Australia have flourished over all these years, withstanding the test of time. Apart from being a major trading partner of India, Australia has been creating numerous opportunities for businesses to expand which has served as a platform to the budding Indian entrepreneurs. Amongst numerous business leaders, who have chosen Australia to be the breeding ground of their dreams, the name of Rishabh Pundhir (Co-founder & Director, International Migration & Education Advisors) stands apart.
Rishabh commenced his professional career as a site engineer with Larsen & Toubro, and later switched over to BASF one of the largest chemical producers in the world, to work in their sales and marketing team. Pausing his corporate endeavors, Rishabh went to Australia in 2016 to pursue his MBA from Macquarie University and got the opportunity to work with the Australian immigration industry. After garnering more than two and a half years of experience in this domain, Rishabh decided to start his immigration firm International Migration & Education Advisors a startup that enables people to explore their horizons in Australia and Canada.
Rishabhengages in an exclusive interaction with CEO Insights.
Define International Migration & Education Advisors and its vision? How is it currently positioned in the industry?
As an eminent immigration and education service provider firm, International Migration & Education Advisors caters its services to exclusively Australia and Canada as of now. Equipped with migration agents and education counselors having years of industry experience and expertise we are delivering
favorable outcomes for our clients. We started the company in June 2020 and as of now, we have two branches one in Sydney and one in Canberra. Presently, we are planning to have a third branch in Delhi, India and we are currently working on this project.
Envisioning to become a global company, we want to cater our services across the globe for any education or immigration query. Once we start our venture in India, we will enter the European and American markets as well in the future.
In challenging times, it is important that above all, we have balance within our selves
What keeps you motivated as an industry leader? Describe some of your proudest accomplishments of your entrepreneurial journey.
Even the smallest accomplishments turn out to be huge when accumulated. When I see the happiness of our clients after things work out in their favor, for example if someone's student visa gets approved or someone gets permanent residency in Australia or Canada, I feel like I have accomplished something here. Those are the proudest and happiest moments in the life of our clients and bring a feeling of entitlement to them, that makes us happy too. Having played a prominent role in achieving these long desired goals of our clients, it motivates us to help more and more people out.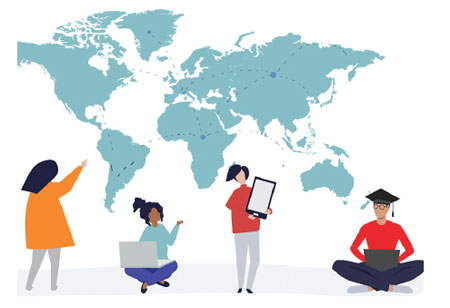 How do you define success? What according to you is the success mantra that helps you to deliver positive outcomes at every level?
There is no benchmark for success and the concept of success is very subjective to me. I believe that having contentment and being satisfied with the work that you do is what makes you successful. My mantra to succeed in life would be, hardwork, dedication, honesty and having transparent communication with the client. And eventually, it all boils down to the clients' satis
faction, because it all depends on how honest and genuine you are to the client. Soif clients are satisfied, then definitely, success is going to come to you.

As an entrepreneur, what are your plans for the next five years? And what is the roadmap that you have planned for your company?
So, for the next five years, we are planning on expansion and working on the third branch as of now. In the next five years, we are planning on establishing multiple branches in India as well as Australia, and will probably enter Canada also, since we have just started with our first project in Canada. In India, we are planning to have multiple branches and have already started our project in Delhi. Pretty soon, we're going to enter the Gujarat, Hyderabad, and Punjab as well. In Australia, we already have offices in Sydney and Canberra, and would like to expand to different cities, as well.

What would be your advice for the students and young professionals who are looking for opportunities overseas?
I would advise students to follow their passion and pursue something which they genuinely admire. Since a lot of people are migrating from one country to another, they generally intend to stay back there, which is alright. But eventually, if they're not able to follow their passion, they won't be able to find real contentment or happiness. So, follow your passion.

Rishabh Pundhir, Co-founder & Director, International Migration & Education Advisors
Experienced in managing a portfolio of high value Construction Projects, Rishabh holds a Bachelor's degree in Civil Engineering from APJ Abdul Kalam Technical University, Delhi and an MBA degree from Macquarie University, Australia. As the Co-Founder & Director at IME Advisors, Rishabh is proactively engaged in providing consulting services and end-to-end support to his customers for pursuing education, migration and business opportunities in Australia and Canada.

Hobbies:Travelling Music and Sports
Favorite Cuisine:Thai Food
Favorite Book:'The Power of Subconscious Mind by Joseph Murphy
Favorite Travel Destination: Mountain Regions