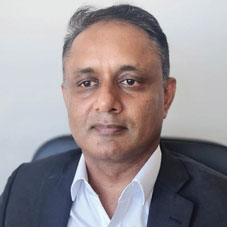 The engineering and construction business has recovered significantly from the 2020 recession, but it has also faced a number of obstacles that are projected to endure. 2022 should be another rewarding but challenging year for the industry, and it appears to be well positioned to capitalise on growth prospects. With increasing infrastructure construction around the world, the industry is positioned for tremendous growth. As project expectations shift, industry participants must have the necessary expertise to satisfy the demands. Under standing this, there are a number of promising players pushing the industry's needed innovation.
EMT Group, for example, has been one of Australia's longest standing project services companies, having weathered the test of time for more than a quarter century. EMT is a fully fledged engineering project company established in Australia that provides engineering services for infrastructure utilities, industrial, and commercial activities across a wide range of disciplines such as electrical, mechanical, wastewater, power, and mining to mention a few. EMT was founded in 1990 and now has a global presence with production and sales offices in Australia, India, and China.
In an exclusive meeting with CEO Insights Magazine, Sanjeev Kumar, Managing Director, EMT Group walks us through the unique traits of the company.
Take us through your educational and professional background? What inspired you to take on the role of EMT Group's Managing Director, and what motivates you today?
I am a Professional Engineer from India, where I acquired my bachelor's degree in Electronics and Communication Engineering in 1992. In 2008, I completed a Master of Business Administration (MBA) at the University of Western Sydney. I have over 25 years of experience in engineering and construction projects, particularly in heavy sectors such as steel, water, waste water, mining, oil and gas, and power generation. I've had the
opportunity to work in a variety of industries and countries, including India, the Middle East, Europe, and Australia. And for the last 18 years, I've been stationed in Australia. I have extensive expertise in multi million dollar EPC turnkey projects in the international market, which has provided me with a wealth of information in heavy industrial projects. However, I reached a point when I was no longer enjoying it and desired to do some thing more demanding. Then I had the idea of starting something on my own where I could implement my strategy and then link it back to India with cross border assignments and mutual benefits. This is when I had an opportunity to start my own engineering and construction company.
EMT Group has established itself as one of the most trust worthy and ethical engineering partners for its niche clients
Could you tell us about the unique services that are provided by EMT Group that makes it stand out from the rest in the market?
EMT Group is made up of modest yet promising companies that specialise in a variety of activities. EMT, for example, focuses on mechanical and electrical engineering construction projects. EMT OMEC concentrates on electrical motor products and related services. In addition, the third unit, SCG has been producing explosion proof electrical devices. We encourage challenging assignments as we like addressing the complexities involved in properly completing them. We are enthusiastic about what we do and have always prioritised the needs of our customers. Further, our emphasis has always been to drive the necessary innovation.
We are a company that is adaptable, honest, and focused on quality. As we have been catering to various industrial verticals for decades now, EMT Group has established itself as one of the most trust worthy and ethical engineering partners for its niche clients. Every project is different and requires a different strategy each time. This is where we have excelled in providing prompt, objective driven services.
What has been your success mantra that constantly helps you arrive at positive outcomes?
A combination of hard and smart work which is backed by a technically adept team of seasoned
professionals has been the mantra for our success. I have an amazing team of people working for EMT Group. This has been critical for EMT in attaining the excellent results and where it is today. I concentrated my efforts from the start on involving the appropriate individuals in the right portfolio. I don't believe in micro management, in which I assign each person to the best suited functionalities. I oversee operations across divisions and lead the team as a whole in every given project.

Being the MD, how do you plan to apply your exceptional understanding of this domain into EMT Group and take it to the next level?
The most critical factor for any firm to flourish is the right set of individuals who will work together to achieve a common goal. The most essential factor is candidate's attitude which is critical than qualifications or previous experience. I'm not a believer in race, colour, or gender. Even if the candidate is not industry agnostic, he or she can be trained to better meet the specific needs of any given firm. Furthermore, we have always prioritised the establishment of a solid infrastructure comprised of people, processes, and technology. We maintain strict quality standards to ensure safety and efficiency in carrying out projects. Once all of this is in place, my position as Managing Director becomes straight forward: I simply mentor and guide the team in the proper direction. Also, we have always been adaptive to changes and forward thinking in order to keep up with shifting market trends. Once you have the right people with right systems and processes in place, your next strategic level is easily achievable.

Based on your strong professional experience, what advice would you give to the upcoming leaders in the same industry?
My advice to young professionals is to get started as soon as possible. Instead of doing something for the sake of making money or position, one should start something that he or she is enthusiastic about.. Money and position will follow you if you follow your passion. And for the leaders who are already in the business, I would definitely advise them to jump off the cliff and then build their own wings on their way down. This is one of the roadblocks for many leaders to take a decision at critical junctions. This does not imply that you should take a blind risks, but rather a calculated risk before committing to anything. Consistency and discipline are very important along the way. If you have the guts to begin, you will almost certainly have the bravery to succeed.'Just do it,' like NIKE says.