Ramaseshan Krishnan: Manifesting A Leadership That Is Driven By Continuous Learning, Innovation & Improvement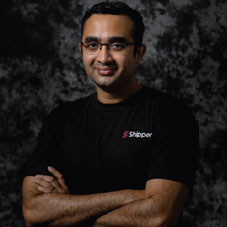 Thousands of miles, uncountable hours of effort, and eternal thirst to learn, these three elements perfectly describe the journey of Ramaseshan Krishnan from India to Indonesia. An engineering graduate from NIT and an MBA postgraduate from IIM Ahmedabad, Ramaseshan clubbed his technological expertise with his business acumen to contribute to the future of any industry he is part of. The executive is not only in charge of an organization's strategic needs but also makes innovation a part of its culture.
The technocrat and business leader with nearly more than eight years of experience comes with a strong professional back ground in Analytics, Sales, General management, and other leadership roles as well. CEO Insights engages in an exclusive interview with Ramaseshan to further his key leadership strategies.
What inspired you to take up the role of Senior VP at Shipper?
In over eight years of my professional career, I have worked with Proctor & Gamble for five plus years across Asia and Juul Labs for almost two years out of Singapore and Indonesia, before joining Shipper in Indonesia in 2020. I have played a variety of roles and always noticed that evolution and technological innovation have kept me excited about a company. I am a strong believer in the power of technology. One of my biggest driving forces is the ability to disrupt an industry through technology.
Secondly, I believe that innovation should be a necessity in a company's culture. I would prefer to be in an organization where there is continuous innovation to serve clients, partners, and the industry better.
And lastly, I am a person who never
lets go of an opportunity to learn. To me, it is imperative to gain new experiences and new ways of thinking at any company that I move to. Over my period in Juul Labs where I was handling the Indonesian market, I realized that there is huge potential within the market to learn and explore opportunities in e-commerce and logistics. I realized that Shipper was the best fit between what I wanted and what a company could offer me. Till date, Shipper continues to align with the goals that drive me revolutionize the logistics industry with technology, continuously innovate to serve our clients best and keep exploring and learning new things as a company.
Future-proofing businesses and industries with technology and constant innovation
What are some important features and expertise a business leader should have?
Being in a leadership position and handling a team often feels is not about having authority or power, it is a strength to use to empower people, learn from them, and grow together. One of the major attributes needed is to operate with humility it is important to accept what you don't know, and ensure you have people and processes setup to have the right information and perspective to enable any decision. Indeed, you need to continuously coach people and empower them to take the lead instead of you taking lead on what you do today, which allows you to shift your efforts to the next challenge tomorrow.
Another crucial aspect is having curiosity; which goes back to what I said earlier about continuous learning. In my opinion, a leader should be consistently stepping outside their comfort zone, and have the confidence and humility to make and acknowledge mistakes. These are what serve to formulate better solutions the next time.
What has been the success mantra that constantly helps you arrive at positive outcomes?
I believe that there is no one-size-fits-all mantra for any leader's successful outcomes. However, one common trait that is important for everyone is to put your customers
first. The essence of a company in terms of structure, product, and services should be tailored to serve the customers in the best waypossible and exceed the customer's expectations. The efforts laid to solve their problems will prompt innovation and would serve as the foundation to sustain and scale over the long term while enabling customers and companies to grow together.
We at Shipper, ensure to understand the core pain points a potential customer is facing. Starting from a problem that is to be solved today to meeting their long term vision, every minute aspect is considered to match with the solutions(from our varied portfolio) that best fits the clients.
Based on your strong professional experience, what advice would you give to the upcoming leaders in the same industry?
The supply chain and logistics market in Indonesia is a thriving and dynamic landscape. You can see numerous start-ups and entrepreneurs emerging in various segments, while existing players also keep revamping themselves within the industry. For any new entrepreneur, it is vital to understand the current market scenario, forecast what it could become, and define the core position that can make you stand out. This is how one can create a sustainable business model.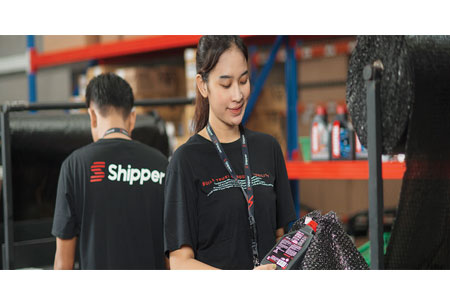 Once you figure out a unique value proposition, it is important to sketch the scope of what you want to do and when you want to do it. Subsequently, invest in all the necessary organizational resources to execute and achieve the map you have created for your business. With clarity and proper resources, you can definitely flourish in the segment you have chosen for yourself.
Ramaseshan Krishnan, Senior Vice President- Revenue, Shipper
As an individual who loves to learn, problem solve, and share knowledge, Ramaseshan reaps win-win situations for both people and organizations.