Rathna Babu Battula: A Pioneering Professional Creating A Unique Business Organization That Prioritizes On Business Excellence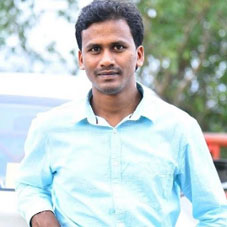 Lagroce Retail Technologies is quickly developing into a pioneering name in the Indian retail industry, and owing to the quality and innovativeness of their operations, the company has been able to clock-in an impressive growth numbers within a short span of time. Unlike most other players in the industry, Lagroce is working on the 'Phygital' model for both Physical and Digital stores. This has helped them to have a direct contact with their customers while still being nimble in a rapidly moving industry stratum. Rathna Babu Battula is the Co-Founder & CEO of Lagroce Retail Technologies, and under his leadership, the company has been able to strive for unprecedented heights in the industry.
In an exclusive interview with CEO Insights, Rathna talks more about the inception story of the company and how they have been able to grow from strength to strength.
What inspired you to establish Lagroce Retail Technologies? How has your company's journey been so far and what challenges did you encounter during this journey?
It was not just one incident or situation, but there were multiple incidents or situations to start a retail startup, 'Lagroce'. First, in 2017 and 2018, we (me and my younger brother, Bhagya Rao, Co-Founder and CTO) had one startup called 'ReatchAl' the Hyperlocal Trading Search Engine which provides the complete technology solutions for all business entities. We segregated all businesses into 10 dashboards, and each dashboard has number of similar categories based on the requirements of that category of the business. In the beginning of 2019, we started doing research on Kirana stores, the working title was 'kiranabazaar'. In the middle of 2019, my brother Bhagya incorporated a new company called Asyncritus Technologies Private Limited. We were working on ReatchAll, but we had researched data about Kirana or
Supermarkets business and software development experience. In March 2020, The Govt. imposed lockdown, in Telangana.
We are working on AI based data analysis services and integrated with IOMT devices to check their health monthly once to all my customers
We have local farmers' marketplaces called 'Rythubazar' organized by Govt, and every day, they were announcing that 'don't come out for Fruits and Vegetables, just ping a message in WhatsApp, we will deliver within a day'. I tried two days continuously to get veggies, but they could not be delivered. So we decided to provide an online solution to that RythuBazar, where they have 12 big markets and more than 200 TATA aces. We had meetings with higher official and took the inputs and started development, but once the lockdown was over, we didn't get much cooperation from them. Then we renamed Rythubazar to Lagroce with the caption 'Farm to Home' and then we renamed 'Asyncritus Technologies to Lagroce Retail Technologies Private Limited. Four months later, we came to know that only Fruits and Vegetable business model will not be sustainable, and then we combined our early research data of Kiranabazar and Rythubazar, and finally we arrived at the present business model, consolidating standalone supermarkets and making them sustainable and profitable under the name of L'agroce' by providing end-to-end technology, supply chain, marketing, and merchandising.
How has the pandemic impacted retail services? Is there an increase in demand for your services as you offer door-to-door delivery? What are major steps taken to ensure safety while offering your services?
We did not use that opportunity, because we have been developing store level and online solutions & integrations from other modules primarily and did the pilot for both offline and online softwares. But overall, we generated Rs. 1.5 crore revenue in the last six months.
Tell us about the most challenging project you have undertaken so far? How did you address the hurdles encompassing it and what did you
learn from it?
The most challenging project was 'ReatchAll'. We were trying to build a kind of Google, but it is not an information search engine, it is a 'Hyperlocal Trading Search Engine'. Here, we need to understand all possible businesses and based on that, we have to design and develop different dashboards to organize, control and monitor their business' day-to-day activities, sales, and online & offline orders. Again, each dashboard has to serve to all the categories in that segment. All product sellers have one dashboard, (Grocery, Rice merchants, Chicken, Seafood, Plastic, appears, and others), and we also need to connect to customer portal. We have lots of challenges to transfer offline business into online and make it both online and offline synchronization data every time. Some of the most challenging points that we had to overcome over the years include different dashboard with different features and functionalities, digital transformation from offline to online, integrated with all payment gates & logistic partners, live data about day-to-day activities import database & organized with multiple options, customer location based live data from particular products among thousands of products & hundreds of categories, synchronization between business entities & customer search, and information based on customers' interests.

Are you coming-up with upgradations to enhance the quality of your existing services? What is the future roadmap set for your company?
We are working on AI based data analysis services and integrated with IOMT devices to check their health monthly once to all my customers. The innovations that we are working on includes shop at online & self-pick up, self-checkout (no waiting time), order moving from any-where to anywhere, Internet of Medical Things (IOMT) to monitor their health, credit facilities to all customer, quick deliveries from nearby stores, integrated pharmacy & health services in the near future by collaborating with other companies, and omnichannel for all other categories, delivery from other nearby stores.

Rathna Babu Battula,Co-Founder & CEO,Lagroce Retail Technologies
Rathna is a pioneering professional who aims to bring-in innovative business strategies and one-off business ideas to take the company to the next level.