Rayforce Greentech: Enhancing The Quality Of Products By Ensuring Sustainable Quality Of Environment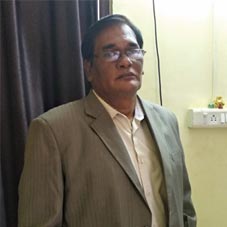 Subsequently, Rayforce Greentech founded in June 2010, is an off grid Solar Products Development Company devoted in providing innovative Eco-solutions to India's Horticulture, Fishery, Agriculture and Dairy industry. Rayforce is the first company in India to utilize the power of Solar Energy to operate refrigerated fruits & vegetable cart. It also offers engineering procurements and constructions (EPC) and turnkey solutions from concept to commissioning for grid connected power plants. The company started the Solar Power Plant Project in 2015 with successfully completing good value
capacity in cumulative basis of plant projects under supervision of Dr. Deepak K. Having 15 years of Business Development Specialist experience, Dr. Deepak k specializes in developing innovative business, product and project ideas. Also, he personally works closely with the customer, rapidly grasping their specific needs, setting direction and strategies to meet the challenges.

Moreover, Rayforce has implemented quality systems to ensure that products manufactured in the facilities meet or exceeds the customers' specifications on quality and reliability. The source solar system units' production team comprises experienced engineers, technicians and other employees who monitor and control the manufacturing processes. The design team works closely with the customers on technical and business aspects to provide the best technical solutions available in a seamless fashion. Currently, solar system industry, unprecedented technical and economic challenges are forcing a dramatic shift in customers' need. Rayforce has a proven track record of collaboration with its network of suppliers, customers and business partners to drive innovation achieve better cost efficiency and offer integrated solutions to the customers.

Diversifying Energy Supply and Reducing Dependence on Imported Fuels
From the year 2010, Dr. Deepak K Solanki, founder of Rayforce Greentech, along with the competent R&D team has been focusing on Renewable Energy Solutions. He innovates and provides ground-breaking technology applications for the company's core product line and Custom Solution Projects. Possessing a professional personality, Dr. Deepak has worked with many product design, creativity and advertising media projects with the State Government, Corporate , public Multinational companies and private sector organization. Rayforce products are highly acknowledged and it is known to make use of the best quality components, coupled with the latest technology. Having an advanced
infrastructural base that is equipped with all the essential amenities, it aims to understand the diverse needs of the clients and offer suitable range of products. Some of the services include off-grid solar systems, solar street and home lights, on-grid solar systems, hybrid solar systems, solar water pumps and MW scale power plants.

In addition, since 2008 till date Mr. Deepak K has worked on more than 18 Innovative Invention of Renewable energy products.

Rayforce has implemented effective quality control systems to ensure that a product manufactured in the facility exceeds the customers' specifications on quality and reliability. The company has introduced the prototype products in various States of India, proving consistently that the solar products are not only innovative solutions, but fill a much required gap in the market. The efforts have been duly recognized by the very positive follow up response to the prototype, and also with large orders from the states. Rayforce refers to environment-friendly technology and is short for green technology.

Rayforce is the first company to provide innovate solar technology for the use of mobile retail in India. The patented design of Solar Mobile Solutions caters to a vast market globally. The R&D team has spent the last two years refining the products, working hand in hand with the end-users of the products, ensuring that the needs are met practically and efficiently. The recent R & D ongoing projects are in Wind Mill and Tidal energy generation. The product has been appreciated by many State Governments, 8 more projects under Renewable Energy are in final stages of development and patents have been applied for each of them. Rayforce is keenly looking forward to offer the worlds' largest selection of solar based end-user solutions and products enabling people to adopt a holistic & sustainable lifestyle and humanity at large to embrace a natural & sustainable lifestyle that cultivates collective consciousness to protect the earth resources. It aims at protecting the environment and conservation of natural resources.