Relisys Medical Devices: A Name Successfully Operating With Motive Of Offering World-Class Medical Equipment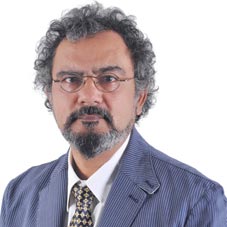 The Indian Medical equipment manufacturing industry is a booming market segment with impressive growth numbers every year. Both big and small companies have been trying hard to increase their market share and create a niche for themselves in the industry. With a lot of factors at play when it comes to deciding the success of a medical equipment manufacturer, companies operating in the strata have to go an extra mile to make sure that they attain sustained success in the industry. One company that has been able to do so and make a name for themselves in the industry is Relisys Medical Devices. Operating with a motive to offer world-class medical equipment, the company has successfully created a positive reputation in the industry. Navin Rajpal, COO of Relisys Medical Devices has been a driving factor behind the success of the company and his industry expertise and leadership skills have helped Relisys Medical Devices to stand apart from the rest of the competition.
To know more about Navin Rajpal and how he has been able to guide Relisys Medical Devices to success as well as to understand what makes the company different from the rest in the market, CEO Insights engages in a sincere and productive conversation with him.
Give us a brief detail about your educational & professional background and how are you leveraging the best of these elements across your Medical Equipment manufacturing and other operations?
I am one among few hundreds who have witnessed the evolution of the medical device market coincided
with liberalisation of the 1990s. I have first-hand industry experience of 27 years and is tuned with all the fundamentals, dynamics and even unpredictable disruptions of medical devices in particular and Indian healthcare. Just a few job switchovers like Medidyne, Medtronic, CID vascular and finally Relisys across 27 years highly speak about my emphatic professional commitment to organisations that I have served and nurtured. From an academic perspective, I am an MBA holder from ICBM with a core specialisation in cardiac devices andI have been credited with flawless execution of acquisition strategy akin to highly vulnerable transplantation of healthcare.
Relisys is the only fully backward integrated facility in this part of the world. We started off as a coronary device manufacturer but now are evolving as a vascular access solution company
Brief us about the various products and services that your organization provides. What new technologies/ innovations are you planning to leverage in the coming years to significantly improve the performance of Relisys Medical Devices?
Relisys is the only fully backward integrated facility in this part of the world. We started off as a coronary device manufacturer but now are evolving as a vascular access solution company. We are building many kinds of catheters, tubing and braiding for various applications as a finished product or as a component. We have a complete range of DES, baremetal stents, a complete balloon catheter range, and guide and diagnostic catheters. We have just started manufacturing the percutaneous heart valves, and are immediately introducing the Aortic and the Tric Valve. Next year we will also make the pulmonary and the mitral valve available.
Explain about the infrastructure of
your manufacturing & storage unit and also what are the quality check procedures, state-of-the-art-technologies & research programs you leverage to ensure safety, quality & sustainability of your products?
Relisys has 2 facilities, one in Hyderabad which is 160000 sq ft spread over 12 acres and another one in Baddi which was acquired in 2018. The cumulative cleanroom area is 50000 sq ft, class 10000. With this infrastructure, we can expand our capacity 5 times at a short notice as the situation demands. We use best in class equipment to manufacture medical devices where extreme precision is required. Also, every product is tested at multiple stages by several individuals to ensure the best quality.

Where is Relisys Medical positioned in the current Medical industry and what are your thoughts on the present and future road map of the company?
We are an ISO13485 certified company with all our products CE approved and I think we have laid a very strong foundation. We are growing in multiple verticals such as contract manufacturingand components for various medical specialities. Our policies are very flexible and we have a presence in over 28 countries and we are adding to this list every month.

Do you have any advice/suggestions on your mind for the budding leaders in the pharma segment?
We are in a very noble profession, keep it simple, stick to basics. Commit only so much that one can honour. There is no shortcut and draw a perfect balance between work and recreation. I think every organization and individual should also take up the responsibility to help prevention of disease, promote a healthy lifestyle and habits besides providing solutions through healthcare devices.

Navin Rajpal, COO, Relisys Medical Devices
Navin is an inspirational figure for many and as an industry stalwart he has brought in revolutionary changes into the sector. His entrepreneurial and leadership skills have helped him to achieve visionary status in the industry.