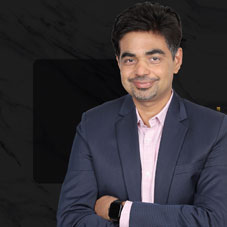 Did you know Netflix originally started with a business model akin to Blockbuster, a US-based movie & video game rental services company? Back then, Netflix's pay-per-rental model included DVD sales and rent-by-mail services. But unlike Blockbuster LLC, Netflix anticipated the revolutionary transformation in customer demand with rising digitalization and started providing online entertainment. You know the rest. Netflix wiped out Blockbuster and the movie rental industry entirely. This legendary anecdote is a reminder of everything groundbreaking abouttechnology and digital transformation and the need to use the right technology in the right way at the right time. Beyond any skepticism, technology and digital transformation make almost everything smarter. But to harness the full benefits of digital transformation, you must join hands with the right technology partner some one who thinks customers want to be helped rather than being sold to. The story of Decoding IT Solutions stems from precisely this unique trait of business partnership. The meticulous approach towards problem solving and solution building has been a game changer for the company.
Co-founded by Rohit Saluja (Managing Director) and Monami B Saluja Director—Business Development), Decoding IT Solutions came into existence in 2013 in Muscat, Oman. Last year, they took a step ahead and launched their India chapter based out of Gurgaon, Haryana. The company constantly strives to set benchmarks for quality support services in IT and has been quite successful in doing so. I recently got in touch with one of the founders, Rohit, who spearheads the company's endeavors. A passionate IT infrastructure expert with almost 20 years of experience in different IT Infrastructure domains, Rohit has gained in-depth expertise in various aspects of technology in business.Though an introvert by nature, he was happy to talk about his entrepreneurial journey and the company's latest endeavors through an exclusive interview with CEO Insights. Below is an excerpt from the interview.
Tell us about what inspired you to establish decoding it solutions and What motivates you today as an entrepreneur?
I was a commerce student, I did my first computer course in 1998, and eventually got interested more in IT. Right then, I knew IT was where I wanted to be.
During those days, I also started my first business, which, unfortunately, we had to close down after a couple of years. But this failure has taught me fundamental life lessons. For the next ten years, I worked as an IT Professional in multiple companies, learning the concepts of IT Infra
structure designing, security and maintenance. In 2008, I migrated to Oman.
Our Solution Designing, Dedicated Support Infrastructure, And Consultancy Set Us Apart From The Rest. We Always Make Sure That Our Customers Are Able To Make The Best Use Of Their It
After observing the IT industry from a close range for so many years, I couldn't get over the fact that many companies struggled to get quality after-sales support and genuine consultancy. So, In 2014, with this vision of providing sincere, quality IT support and consultancy, I started Decoding IT Solutions with my co-founder(and wife), Monami B. Saluja.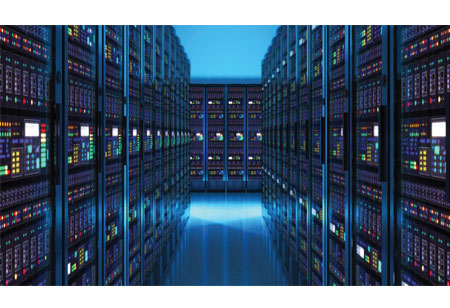 Our biggest motivation is that we can make the IT Infrastructure stronger, better, and more reliable for as many companies as we possibly can.
Define Decoding It Solutions As An Organization. Where Is It Currently Positioned In The Industry?
In Decoding IT, we are Solution Advisors. We don't sell; we solve problems! That's essentially what 'Decoding IT Solutions' means. We understand customer problems, pick the appropriate technologies from the wide array of ones available in the world, and provide them with the best solution for any given problem, ensuring maximum value with minimum investment.
Till date, we have helped more than 100 companies make their IT infrastructure better, secure and enabling them access to more business productivity. Our vision is to become a globally recognized brand in the IT Infrastructure Solutions and Managed Services segment.
What Makes Your Company Stand Out From The Rest In The Market?
As I have said before, we have a straightforward customer-centric approach. It is never about fulfilling shortterm revenue goals. Our solution designing, dedicated support infrastructure, and consultancy set us apart from the rest. We always make sure that our customers are able to make the best use of their IT. Our quality-first approach has helped us build trust among our clientele. As a result, we have a client retention rate of over 98 percent in Oman. Now as we are expanding into the India market, we wish to bring the same reliability and quality of IT support there as well.
Apart from being a System Integrator, we also provide end-to-end Managed IT Services for startups and growing organizations under our ITSM offering called Power MyIT. Power MyIT provides holistic IT service management through a team of experienced IT
engineers who have access to management tools like help desk, 24x7 network monitoring and more all within an affordable cost structure. The customers can avail all these services simply through our My IT Mobile app.

What's The Success Mantra That Constantly Helps You Arrive At Positive Outcomes?
The answer is in your question - the word 'positive.' When we think and feel positive all the time, we attract positive outcomes. We face new challenges on a regular basis problems that might crop out of nowhere. But if we can keep our calm and face it with positivity, we will continue to grow.

What's The Future Conceived For Decoding It Solutions?
We live in a world of Digitization, where IT drives businesses forward. For business owners, some times it is difficult to find the right team to work on their IT infrastructure, and sometimes it is difficult to identify the right solutions for them. Hence,we would like to establish ourselves as a true IT Partner for customers, be it for Improving IT Security, enforcing zero-trust network access, simplifying the management of IT Operations, or data center upgrade with the latest technologies. We look forward to becoming the most favored brand in the Managed IT and customer services segment, globally.

What Advice Would You Give To The Upcoming Entrepreneurs In TheIndustry?
Usually, when we start a new venture, we get very excited and tend to make a mistake of considering it a cakewalk. But entrepreneurship is never a bed of roses, roses are there, of course, but it has its fair share of thorns too. So, grit, perseverance, and an undying will to succeed should be there. I think, before starting their entrepreneurial journey, one should identify their strength and passion. There will be many lows in business. We should hold on to our passion at such times, and we will surely find ways to tide over the problems.

Rohit Saluja, Co-Founder & Director, Decoding It Solutions
Rohit is a technology lover at heart, an entrepreneur by profession with a positive and progressive attitude, and working on building a trusted brand for IT Infrastructure solutions and services. He believes that 20+ years of professional journey has taught him that formal education gives us a strong foundation, but passion, courage, and attitude take us to the success path. 'Happiness'is his mantra, which does not depend on professional success; success depends on happiness. "My wife is my true life partner, and we have co-founded and are growing our business together. We have
a 9-year-old son, who wants to be an astronaut," he adjoins.

Hobbies:Reading, and getting acquainted with new technologies and current affairs
Favorite Cuisine:Vegetarian North Indian cuisine
Favorite Book:Rich Dad Poor Dad, You can Win
Favorite Travel Destination:Hill stations and nature

Awards & Recognition:
•Citrix Growth Partner of the Year 2020 (Oman)
•Citrix Rising Star 2021 roMENA