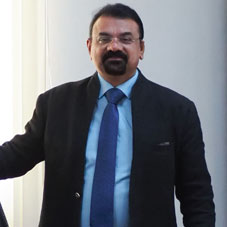 Without great leadership, no successful company would be where it is now. Growth, progress and innovation are usually always aided by strong leadership and this is also true in the Fast Moving Consumer Goods (FMCG) business, where excellent leadership may help firms overcome major challenges. Sasi Kumar, CEO of Omani Vegetable Oils & Derivatives Co., is a prime example of this.
Sasi has been with Omani Vegetable Oils & Derivatives Company since 2007 and under his leadership, the firm has grown to become one of the most well-known edible oil suppliers in Oman. Below is an excerpt of Sasi's exclusive interview with CEO Insights.
What inspired you to venture into the consumer goods industry and what drives you today?
Things were quite different when I began working in the consumer products market than they are now. Currently, the consumer goods business is one of the fastest- growing industries and it has no limits when it comes to the size of markets. Every person on the planet relies on FMCG items in their daily lives. This is a very competitive market therefore, businesses like ours need to continue interacting with consumers frequently and based on those encounters, we need to manufacture quality and value-added products to meet the changing demands.Regarding innovation, I would say that as a leading FMCG company, we have to regularly come up with new solutions and design them in a manner that customers find useful. Henceforth, working on all of these aspects and finding solutions to the complexities drove me to this sector and continues to do so. Having the
opportunity to learn something new everyday while working in an industry that is always evolving fascinates me.
How would you define Omani Vegetable Oils & Derivatives as an organization and its position in the market? What strategies did you implement in growing the company?
When it comes to the health of our customers, Omani Vegetable Oils & Derivatives Co. have been offering healthy cooking oils for many years now. It is essential to have a strong set of principles and values to be able to set the epitome of industry excellence. We became a household name around the globe owing to a company wide effort to provide highquality products.
The Consumer goods businesses produce goods to meet consumer needs and wants on a 24X7 basis and the vital contributor to the overall economic growth
For almost a decade, we have maintained a strong presence in the Middle East and Africa markets because of our focus on corporate social responsibility. We are well-positioned to continue delivering steady, significant growth because of our clear longterm vision of our Board of Directors and firm commitment to responsible business practices, and our healthy approach to company development.
Furthermore, when I first joined this firm, my initial thoughts were to take the company to a greater level of success and I realized that it was not an easy job since the path from oil production to getting the products to consumers involves a prolonged process. It is also important to note that the oil manufacturing sector has a low-margin, and we have to manage with additional costs on an ongoing basis.
What are the major challenges you have experienced in your journey so far? How did you over come them and what did you learn from them?
Initially, as a small firm, we desired to expand the firm to the nextlevel. There fore, I intended to place a greater emphasis on the price and quality elements, since they were very important and rigorous parameters. To grow further, we dedicated more time to address the concerns and our company's survival depended on making sure that the supply and demand were balanced. This was one of my primary responsibilities and we were successful in doing so as a team.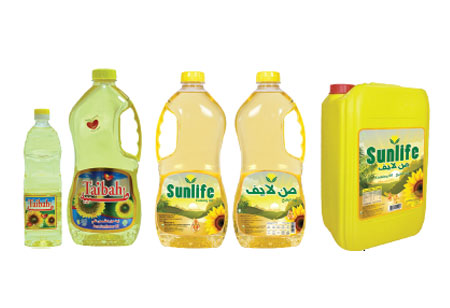 As a second challenge, persuading dealers to sell our products was a critical one, so we came up with a long-term partnership strategy that worked out well for all of us. We were able to establish a reliable supply chain since we formed a strong relationship with our suppliers early on.
In the light of your strong experience across the consumer goods industry domain, what advice would you give to the budding industry leaders?
As a consultant and mentor, I work with several small businesses and many new managers seek my advice. What I normally tell all the professionals is that they should have a clear vision because it will motivate them to follow their goals and aspirations. In addition, regardless of the scale of the business you are dealing with, you should concentrate on how you can obtain the greatest outcomes on any tasks you work on. Above all else, put in the time and effort with sincere passion.
Sasi Kumar, CEO, Omani Vegetable Oils & Derivatives Company
In addition to an MBA in General Management, Sasi has also completed a fellowship in Management from Cranfield School of Management, UK. And in his professional journey, Sasi has been part of some prominent companies like The Coca-Cola Company, Radico SPS UK and and joined Omani Vegetable Oils & Derivatives Co.in 2007.