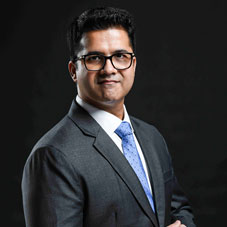 As a dynamic industry that envisages new threats and vulnerabilities almost every day, cybersecurity has emerged as a lucrative platform offering a plethora of challenges and promising career opportuni ties to those who want a bit more than the monotonous 9-5 jobs. Starting his journey as an engineer, Samir has been in the cyber security domain for more than two decades which not only exposed him to tons of roles like Security Analyst, Auditor, Security Engineer, Systems Engineer and PreSales Manager but also guided him to achieve his business goals. Gradually diversifying his subject matter expertise to know about the facets of encryptions, access control, and much more which further fueled his inquisitiveness about the nuances of security track, Samir founded the RNS Technology Services a leading cybersecurity venture and one of the most reputed brands in the Middle East. Growing massively and exponentially since its inception in 2016, RNS is ruling the markets of the UAE, Qatar, Saudi, Singapore, Malaysia & India under the strategic guidance of Samir. dentifying new threats and finding new ways to keep business fully secured as a technology advisor to the customers, so that they can focus and continue to innovate in their specialized domain rather than worrying about cybersecurity, encourages Samir to keep getting better as a Cyber Defender.
Samir engages in an exclusive interaction with CEO Insights.
Define RNS Technology Services as an organization? Could you elaborate on the services and solutions offered by the company?
Consulting the customers, addressing their problems, and guiding them with suitable solutions which require a lot of application of our knowledge to find the organizations the perfect solutions, RNS has emerged as a multifaceted organization that addresses numerous challenges which other organizations face. For instance, just because I sit in a Formula 1 car
doesn't mean I can get ahead of Lewis Hamilton or Michael Schumacher because these guys are trained throughout their lives and now certainly can be considered as the super humans.Similarly, having more than 1000 man years of experience in certain technology areas makes us different in our approach in delivering the services and solutions.
Having more than 1000 man years of experience in certain technology areas makes us different in our approach in delivering the services and solutions
RNS uses a data protection strategy that takes an account of the digital and physical assets key which integrates with the identities and uses governance as the underlined framework of various checks and balances by keeping in mind the local laws and the regulatory bodies. We infuse all of this together into a single deliverable for our end customers to ensure that they're confident enough about their security and sleeping peacefully knowing that RNS cyber defenders are awake and protecting their IT assets.
Which are the milestones that bestowed you with utmost satisfaction both at a personal and professional level?
I remember, when I started my journey as an entrepreneur, there were several challenges, especially getting the correct team on board, convincing the customers to trust us that we would deliver the theory we talked about, and executing the plans which would meet their requirements and exceed them. Last year, we were honored to get the 'Top 10 IT Companies To Work For', which is a milestone itself and has motivated our employees to take care of the customers and created a great experience for them. This year we have been recognized as the Top 150th Managed Security Service Providers in the world which made us extremely proud since it puts the entire globe in perspective.
Share your views on the present vicissitudes that you foresee in the market behavior.
Collaboration between different techno logies and at the same time the organi zations that understand the roles of leveraging the technologies are set to provide automated responses and create a
huge difference. For example, the identity based approach for every individual, service or device and application that they access, defines an authorized and unauthorized access, even for the unstructured data since most of the intelligence today is being carried on the fingertips of individuals which are not governed by the laws.
What are your future goals as an entrepreneur?
Today, it is very easy for someone to hire an attacker to steal the data at as low as $20 to launch attacks on your rivals. So basically, it is not easy to defend in such a digitally changing world, hence a well experienced security partner plays a significant role. RNS is here to help you achieve the best version in your domain by taking care of all the cyber security threats that you encounter on your way.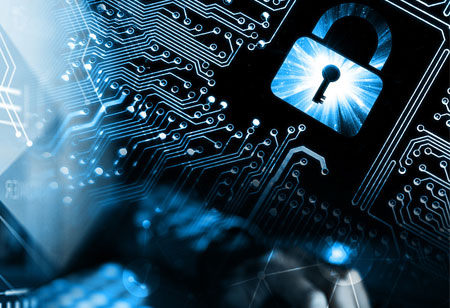 Samir Chopra, Founder & CEO, RNS Technology Services
With more than two decades of industry experience, Samir has always found entrepreneurial ways to drive positive change in the world. He works tirelessly with industry leaders to secure their digital assets, corporate data, government initiatives and to safeguard the interests of individuals. In addition to the expansion of RNS Group, he is actively involved in animal welfare & a partner to the world's largest meal program for students and the less privileged. A dreamer, adventurer, adrenaline junkie, passionate, ambitious, and spiritualist, Samir has embarked on a journey to conquer the world!
Hobbies:
Reading, Traveling, Music, Long Drives & Fast Cars
Favorite Cuisine:
Indian, Italian and Mexican
Favorite Book:
Steve Jobs by Walter Isaacson
Favorite Destination:
California
Awards:
•Top IT Company to work for
•Best Managed Security Service Provider of the year
•Future of Security
•Rising Star
•Top Security Reseller
•Best System Integrator
•COVID-19 Superhero (Cyber Warrior)
•Network Security Excellence Award
•Best Growth Partner
•Best Emerging Partner