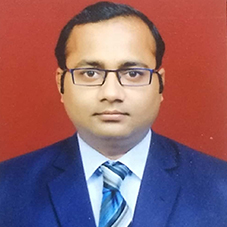 "Leadership is a function of knowing yourself, having a vision that is well communicated, building trust among colleagues, and taking effective action to realize your own leadership potential," said Warren Bennis, an American scholar. Possessing such leadership quality, Sudeep Agrawal, CFO, Fed Bank Financial Services Ltd. (Fedfina), is indeed a true manifestation of the aforementioned quote.
A finance expert having over 12 years of experience on his side, Sudeep is renowned in the industry for not only his problem solving skills and expertise but also for leading his organization with great efficiency and contributing to its growth from different aspects and functions. With a demonstrated history of working in the finance industry, Sudeep outshines as a senior finance executive with profound yet diverse experiences in almost all the key areas in finance, including operations management, banking, accounting, compliance management, treasury management and much more.
After completing Chartered Accountancy (CA) from The Institute of Chartered Accountants of India in 2006, Sudeep's professional career started as a CA trainee for Tata Group in 2007. Soon he climbed up the ladder leveraging his professional skills and in 2012, he became the Senior Manager – Business Planning, Tata Motor Finance (TMF). Later he got promoted as the Assistant Vice President in 2013 and Head of Business Planning in 2015. After his eight years of stint in TMF, he left the organization and started his journey in Fedfina as its CFO in 2015 and since then he is leading the organization with great dedication. CEO Insights is humbled to interview Sudeep to know more about his journey over the years.
Tell us about Fedfina as an organization.
Fedfina is a Non-Banking Financial Company (NBFC) and a fully owned subsidiary of the Federal Bank Ltd.
The firm received its NBFC license in 2010 and started operating as a distribution arm of its parent bank by offering various loan products to the customers. Some of the loan products & services which we provide are home loans, car loans, gold loans, loan against property, and construction finance. Apart from that, we also lend loans to smaller NBFCs, Housing Finance Companies (HFCs) and Microfinance Institutions (MFIs). Recently, we have also added an unsecured business loan in our service portfolio.
As a part of the committee, I also guide the company and the businesses for making the correct decision of loan lending
We are driven by a singular goal of fulfilling the smallest dream of each of our valued customers. Today, we are excelling in the industry with our 110+ fullfledged retail branches, loan HUBs in metro and semimetro locations and presence in more than 500 villages, and towns. With our best-in-class services, we have touched the lives of more than 30,000 happy families to date, and for us, this is just the beginning.
Tell us about the responsibilities that have as the CFO of Fedfina? Also, throw some light on your professional background and experiences that helps in moulding strategic business modules for your current company.
In Tata Motors, I was the part of the core team of a business acquisition process. Then I was given the responsibility of heading the budgeting and financial planning department in the subsidiary company TMF. So, I have worked in different roles and functions in my previous organization, and this helped me to gain a strong knowledge of the finance domain. This experience helped me to surge ahead with confidence and join Fedfina as a CFO.
Currently as the CFO at Fedfina, I am responsible for handling the entire financial operations of the organization. I also take care of the accounting, statutory and management reporting functions. I provide monthly management reports and quarterly management reports to the Board of Directors of the parent company. Apart from that, I deal with budgeting, financial planning, taxation both direct and
indirect, and statutory audit operations. Most importantly, I oversee the treasury management function of Fedfina, where I ensure to manage the firm's liquidity while mitigating its operational, financial and reputational risk. This plays an important role in driving the company's performance. I am also a part of the decision-making committee of CRMG within the company, which sanctions all the loan proposals. So, as a part of the committee, I also guide the company and the businesses for making the correct decision of loan lending.

How do you update yourself with the latest trends?
I have connections like fellows CFOs with whom I discuss regularly about the current topics. Also, I leverage the boon of internet which plays an important role in keeping me updated with the latest technologies.

How has been the support & inspiration from yourfamily in your journey so far?
I am glad to have an extremely supportive family on my side. My wife has been a great support for me since the very beginning. She is also a CA; hence she understands the responsibilities and priorities of a senior professional.

Do you have any suggestion in your mind for the budding CFOs or people who are looking for the career in this domain?
For a professional, there are always challenges and without challenges, the role becomes dull. Hence I would like to say that it's all about taking the plunge. For me, it was a tough decision, because CXO position is something where you have to handle the overall responsibilities. Taking down the CXO position directly can sometimes be risky. But, on the other side, what I feel is unless you take the risk you'll never get the rewards.

Key Management:
Sudeep Agrawal, CFO
Sudeep is a Chartered Accountant and has 10+ years of professional experience across various fields in finance. He has worked with the Tata Group for more than eight years in the financing business.

Favorites:
•Hobbies: Travelling and Long drives
•Travel Destinations: Andaman, Kashmir & Kerala
•Cuisines: Indian, Italian, Continental, Chinese, and oriental food like Thai dishes