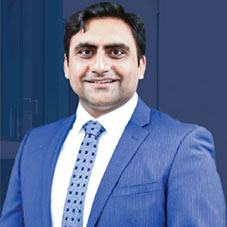 Amongst all the sages mentioned in the Puranas of Hinduism, the name of Maharshi Veda Vyasa stands out prominent. According to the mythology, Vyasa split and arranged the Vedas for the good of mankind and penned the Brahma Sutras for the easier understanding of the Shrutis, in addition to engendering `the Mahabharata' to enable common people to grasp the epitome of knowledge in the easiest way. Having such a comprehensive and futuristic vision towards imparting knowledge and education is why he is regarded as the greatest guru of all time. Even in today's digital economy, a comprehensive vision while imparting knowledge is instrumental in terms of the outcome. A strong testament to this elementary fact is the endeavors of Sukh Sandhu, (CEO, Career Calling International) an internationally known lecturer, entrepreneur, development thinker, webmaster, writer, poet, instructional designer and business analyst. An edupreneur & career coach by passion, Sukh has worked with some of the most famous and reputed International and national organizations such as Navitas, Webcom Technologies US, Good Company, The alliance for safe children, Gowrie Victoria, MIT, The Malka Group, Heights, Australian Government, Australian Catholic University, and many more, in his two decades of professional career. I recently got in touch with this awardwinning leader and he walked me through his illustrious journey over the years, as well as the latest endeavors and future plans. Below is an excerpt of CEO Insights' exclusive interview with Sukh.
"Your success is only as good as your last failure. Trying new things and failing at them is important to success. The best way to be successful is to constantly learn from your mistakes and use them for the better.
What Inspired You To Take A Profes sional Route In The Vet And Higher Education Industry? After A Long Journey In The Segment, What Drives You Today As An Industry Leader?
This is something that my close friends and family members are aware of. Starting when I was relatively young, I was actively engaging in a variety of stage performances, dramas, and events and composing poetry and short stories for the local newspapers that were published at the time of my early professional career. As a result, my fascination with the entertainment sector became obsessive. On the flip side, my mother always wanted me to be a Doctor, and my father, on the other hand, always wanted me to be a Solicitor. They were frequently arguing about which career path would be the most beneficial for me. The two of them had high expectations of me, and I was particularly close to both of them, especially my mother. She had very strict regulations, such as returning home before 6 p.m. or spending the night outside the house, not sleeping at anyone's house, even my maternal and paternal uncles and aunts, and so on. This was also the period in which cable television and the internet were becoming increasingly popular. I saw an advertisement for a US based company looking for 60 students for a career hunt, so I went to my mother and told her that I would have to deposit more than 60,000 rupees (at the time, money was worth a lot, so 60,000 was equivalent to 60 lacs or more) so that she could buy me a computer that was only 10,000 rupees. To my astonishment, the next day, I was on a bus headed to Chandigarh with my mother, where I would be taking part in the career hunt interviews.
In many ways, I was immature. However, when I was selected in 60 applicants and then received training, I began to enjoy it and made some of my best friends there, particularly Sorabh Dhandha (Money), Abhishek, and Kamal. After the training ended, the organization had to assign us to a training centre, where I chose Solan, in the beautiful Himalayan Hills, with my manager being Vikas Dhingra, who was also my mentor. My students came from companies like HFCL and Bharti and a variety of other well-known brands. They were pleased with how I was educating them, which provided significant motivation for me. As a result, providing education and training has become my professional job. When these students were promoted or had better job offers, there were always thank you cards, greetings, emails, testimonials, social media posts and letters and the satis faction that comes from knowing that you are making a difference to someone's future is itself pretty satisfying. Vocational education and training are specifically designed for this purpose.
Possessing over 25 years of experience playing several roles in the industry, what has been your success mantra in business?
My mother instilled in me that if you continue to pursue what you enjoy, money will follow. She also taught me several other valuable lessons that were quite practical and have since become my business mantra, such as never put all your eggs in one basket, do not be concerned with what others think of you what matters the most is what you think of yourself life is only a limited number of days, and each day that passes will never be repeated measure success not in terms of how much money you have made, but in terms of how many hearts you have won. During my journey, I also met some of the most amazing people and professionals, all of whom were really helpful to me. Parti cularly noteworthy are Sardar Harnek Singh, Krishna Dhangi, Vijay Singh Chauhan, Sushma Gurung, Amanda Macqueen, Vikas Dhingra, Dimple Bedi, Theresa Glab, Vlad Kowal, Asif Sayed, Casey Freeman, Ranjod Singh `Yodha', Ashok Chopra, Andrew Stuart, Savitri Nandi Bevinakoppa, Shree Charannji lal
Chopra Sir, Naib Singh Mander, Michelle Newman, Veena Chopra, Chanpreet Singh, Aman Plaha, Vijay Patel, Gail Baker, Sue Bidesi, Jas Chahal, Gopi Krishna Akella, Ramnish Kumar, Shruti Nargundkar, Malka Lawrence, Debra Peker, Alex Bhattal,Lynda Pitts, and my favourite Mamma Sweden, Anna Haranas. Each of them has provided me with a plethora of invaluable knowledge. I will tell you a few among the most important things that have made a significant difference in my life. Keep a record of all that you can learn from life and the people around you. The most important lesson for success is to have a good product or service not to mention that a good product or service has an emotional connection with its target market. Therefore, it must offer value and be able to provide the addiction that people want. While you need to be fearless in the pursuit of your passion, it's also important that you find mentors who are willing to help you. Also, remember that a person who doesn't set goals will never win. You need to always aim high ­ even if your goal looks impossible; remember that it will be possible with enough hard work and determination. Accept the offers that will be helpful to showcase you to the world. Unfortunately, sometimes even they offer nothing in terms of money value.
You need to always aim high ­ even if your goal looks impossible; remember that it will be possible with enough hard work and determination
Your success is only as good as your last failure. Trying new things and failing at them is important to success. The best way to be successful is to constantly learn from your mistakes and use them for the better. It's important not to feel ashamed or embarrassed about making a mistake. The key is learning from the mistake, identifying what needs to change, and moving forward with your goals. Know thyself Learn as much as possible about what motivates you and what makes you happy so that you can find the right position for yourself in life or work. Give back to the people around you: Make sure that every part of your life positively impacts society or people around the world, whether it's helping a family member or volunteering at a local shelter. Most importantly, you need to conceive the fact that success is not an overnight process. It takes time and dedication, but it will be worth it in the end. Don't give up because you're not achieving your goals as quickly as you would like.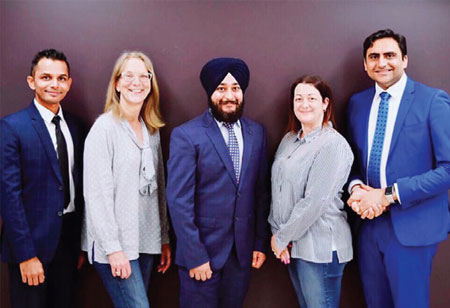 How Would You Define Edu Learning As An Organization And Its Position In The Industry?
EDU Learning offers professional development sessions to higher education, vocational education and training RTOs in Australia. EDU Learning has been in the market for over 15 years and focuses on delivering qualityprofessional development training. In addition, we have retainer agreement services for various people from corporate and Government departments. These professionals can access their content anytime, anywhere with an app or browser based interface. We offer people a range of services. While some people like our online studying services that include one-on-one tutorials and access to course materials, we can also offer mentoring or other professional development programs to help people with their career goals. We provide a range of resources and learning materials to help them do their job or study better. All our presenters are industry leaders and highly qualified and experienced.
There Are Many Edtech Companies, But What Makes Customers Choose To Invest Their Time And Hope In This Company? What, According To You, Are The Company's Greatest Strengths?
The company's greatest strengths in comparison to other EdTech companies is its ability to offer personalized learning, a personal touch, and customized lessons. These are the major reasons why the company has managed to build an innovative classroom that is flexible enough for all learners. The other strengths include our focus on students' learning outcomes, a carefully developed combination of assessment tools, tools that are easy to use workingwith educators for field testing and development and adapting product features for specific needs.
Operating As A Director Of Strategic Alliances And Joint Ventures, Tell Us How You Manage The Company's Relationships With Strategic Partners While Ensuring A Win-Win Scenario For Both Parties?
My job can be a little bit complicated when it comes to managing relationships with strategic partners. It is essential to understand the company's strategy and have a clear idea about what you want to achieve through the partnership. To do that, I need to know who is who, what they do and why they are collaborating with our company. For this win-win scenario to happen, there should be equality in power between both parties. If one party is taking more power than they should, or if one party feels like they are dealing with an equal partner, then there will be no chance for both parties to work together and achieve their goals and aspirations. We approach each strategic partnership as a win-win scenario for both parties. We look at what we can offer them as well as what they can offer us. The key here is to stay consistent and avoid surprises. It's also important to make sure that both parties are on board with how you're executing your strategy.
What Sort Of Behaviors Can Enhance A Team's Culture And What Makes A Team Successful In Your Opinion?
A team is made of different personalities, and these personalities will behave differently at work. Some people are more
independent some may be more introverted, some prefer to work alone, and others prefer working as a team. Many factors contribute to a team's success, such as the culture, leadership skills, and company culture. There are also things that we can do to enhance the culture of our teams, such as creating positive energy and cultivating trust among the employees. A perfect team will contain an ideal combination of people who are emotionally relationally and intra personally intelligent. Team culture can be much more enriched by having these sorts of members who are aware of what they need to do to improve the team's culture.
Going Forward, What Will Be The Changes In Market Behavior, And What Are The Opportunities You Look Forward To Investing In?
The future of Education and Training looks bright as online learning has become the fastest growing trend. Online learning will give people access to global education and training with a lot more opportunities than ever before. There is a lot of opportunity in the market for those who find themselves able to create and manage that content, given that there is a huge market for online education and training. As we see more and more people taking up online learning, it is important to be able to identify what creates value for consumers so they can invest accordingly. Companies are also implemen ting learning strategies to ensure that employees have the knowledge they need to be successful in their careers. Many companies are now offering training programs for employees so that they can become proficient in skill sets that will help them advance their career, while others offer training programs so that employees can learn specific job roles better.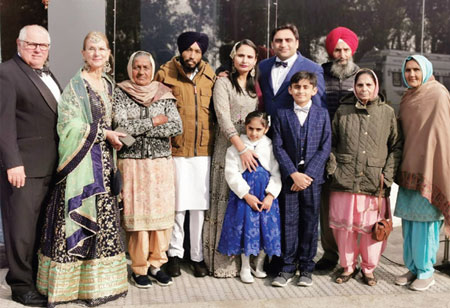 How Would You Sum-Up Your Journey? What Were Some Of The Most Satisfying Moments?
I was writing thousands of blogs and having my efforts recognized by the public through their votes, which resulted in me being named the best blogger in 2013. Being ranked in the top 10 Social Media Experts in the world from 2002 to 2016, being recognized for poems, stories, and cultural events and activities were all fine moments. I participated in being headhunted for various positions and opportunities, including my experience of working with the Australian Government, being one of 60 students to be selected by a US based organization, and earning a five figure salary at the age of fourteen. The fact is that I received a grade higher than 98 percent in my Masters of Business Administration course at MIT. I have extensive experience in running Social Media campaigns and collaborating with some of the world's most recognized brands, including Star Plus, Colors TV, and Radio Haanji. I have trended on Twitter more than 45 times worldwide, and LinkedIn listed me among the top one percent of most viewed profiles in 2012 and 2013. Participation in thousands of internal and external audits with a 100 percent quality assurance guarantee is a hallmark of our companies CAQA, Career Calling, RTO Training & Consulting Group, and QACA.
Sukh Sandhu, CEO, Career Calling International
An award-winning entrepreneur Sukh started his professional journey as early as 14 years of age. Today, he is a serial entrepreneur with a portfolio of a number of successful businesses and brands globally, including EDU Learning, Career Calling International, RTO Training & Consulting Group, Quality & Assurance Group, The Immigration Worldwide, RTO Training Resources, and Compliance & Quality Assurance (CAQA).
Hobbies:
Sukh enjoys writing poems and stories, and he has a YouTube channel that has 5.69K subscribers, although he doesn't get much time now adays to focus on them. He loves doing volunteer work to support not for profit organizations and has worked with over 500 of them
Favorite Cuisine:
He adores Indian cuisine, and his favorite dish is Malai Kofta
Favorite Book:
Shantaram, which was once gifted by his manager, Anna Haranas.
Favorite Destination:
Rajasthan. "I loved every minute there. I want to go back one day. The food, the culture and the people are amazing,"he adds.
Awards:
•Top 10 CEOs in Australia by CEO Insights – 2021
•Best Blogger Award 2013: Internet Choice Awards (on people votes)
•Top 10 Social Media Experts - 2002 to 2016
•Haryana Punjabi (Sahit)Kala Manch-January, 2005, Haryana Punjabi (Sahit) Kala Manch Got First prize in 'Mini Story Competition' on the basis of Lok Sewa Story
•May,1997,Adara' Rooh', Hisar successfully participated in "Educational Quiz Contest" organised by Adara (Rooh) Hisar and won the first prize.
•Stage acts and Dramas: Always got first prize from his participation in stage acts and dramas from 1988 to 2000.
•In 2003, from his PGDCA (Post Graduate Diploma in Computer Applications) from Kurukshetra University, Kurukshetra got the fourth rank and completed the course with the first division.
•November, 2004, Inlingua, Chandigarh Got Scholarship in Inlingua Certificate of excellence(English)from Inlingua Inter national English School, passed it with 88 percent marks
•In 1998-1999 a US-based organization Webcom Technologies US conducted a National Talent Search Examination and selected 60 students from India for onsite training and learning, and he was one of them. He further completed his Diploma of Advanced Studies (Information Technology) from Webcom Technologies US with A+ Grade (Above 85 per cent Marks).
•Completed Masters of Business Adminis tration(MBA)with over 90 percent marks