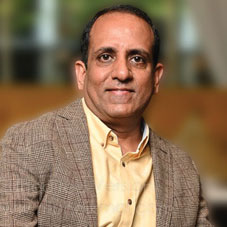 The rapid penetration of technology has changed the way we approach our lives. The same can be said for businesses. With constant new innovations in the tech space, many businesses now struggle to keep up with these innovations, with many such startups struggling to get a proper foothold in the market due to a lack of core business expertise and other resources. Helping such startups to grow their business and reach their true potential is Kuala Lumpur Tech City, an engaged local global network of tech business leaders which fosters a dynamic, diverse and creative ecosystem for new age startups to grow and thrive.
Asad Sultan and Suraj Arora are the creative force behind Kuala Lumpur Tech City and under their expert guidance, the company has established itself as a successful venture studio for startups in South and South-East Asia.
In an exclusive interview with CEO Insights, Asad and Suraj give us some insight into their professional journey and how they aspire to be a catalyst for change in venture building and investing.
Can you give us a brief about your professional background?
Asad:
Both, Suraj and I have banking back grounds. Suraj comes from a commercial banking background where he spent most of his career with the ICICI bank. I have an investment banking background and have worked with Citibank and other financial institutions in Japan and Australia. Apart from this, I have a decade of experience in the private equity segment where I focused on renewable energy, media & entertainment and technology.
Can you talk more about Kuala Lumpur Tech City and its current market position?
Asad:
We are a venture studio plat
form that predominantly focuses on providing early stage capital for emerging technologies like Blockchain, Fintech, EV, Cleantech, and Digital trading platforms. Apart from just providing them with capital, we also offer a complete array of supporting services that include networking, strategic partnerships, and mentoring the leadership. Since we invest our proprietary capital, we are able to retain a dynamic and flexible approach to portfolio management. This means that we are not confined by a conventional corporate process or rigid investment parameters.
Our focus is on early-stage investing in 4ir (Fourth Industrial Revolution) Technologies which contribute towards Global Digitization
Suraj:
Our focus is on investing in 4IR(fourth industrial revolution) startups with transformative technologies which contribute towards global digitization. And although we started our operations amidst the pandemic, we have quickly grown to a portfolio of 16 companies. This rapid, scalable growth has validated our business model.
What has helped Kuala Lumpur Tech City to achieve success within a short span of time in the industry?
Asad:
If we like an idea, we won't sit idle waiting for conventional milestones of revenue and profitability to be achieved. We leverage our experience and network to catalyze that idea into reality. Also, we don't restrict ourselves to playing one role, rather, we are versatile and we will do whatever it takes for our portfolio companies to grow. We follow a build, grow, exit investment model with the goal of compresssing the cycle of exiting a startup from eight to ten years down to three to five years.
Suraj:
Our extensive commercial and investment banking experience allows us to have a broader view across industry verticals and geographies, resulting in a portfolio that includes Village Groupe in India, Hatcher in Malaysia, Verdana, India, and Indonesia.
What's the focus in future?
Suraj:
We want to focus on the winners in the portfolio, what we call chase the winners strategy. Focus would be on, Village Groupe RealEstate solutions company in India, Hatcher Venture as a service company, Sling EV Mobility solutions company, Verdana SaaS platform for carbon credit calculation.
What would be your advice to budding entrepreneurs?
Suraj:
Successful startups are able to create a road map of their business cycle and identify the 'pain-points' of their journey. So, if you have a clear idea about your objectives then it is likely you will have a better strategy towards achieving those goals. Try to avoid a shotgun approach where you try different things in the hopes of at least one working out.
Asad:
Most venture funds want startups to prove their success before investing. We don't follow that approach so we operate in a much less crowded field. In some cases, if we have an idea and there is no one doing it, we assemble the team and technology and seed the initiative ourselves.
Suraj Arora, Co-Founder, Kuala Lumpur Tech City
Suraj has expertise gained across multiple industry verticals, shouldering different responsibilities in operations and management, which has helped him to gain a holistic view on business operations. He is also Secretary of the Consortium of Indian industries in Malaysia.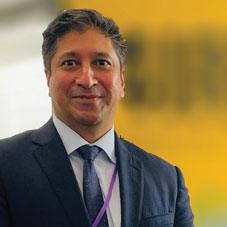 Asad Sultan, Co-Founder, Kuala Lumpur Tech City
This pioneering professional has immense market foresight that allows him to identify future investment trends and thereby gain an early-mover advantage over the rest. This has given him a reputation in the marketplace whereby he is sought out by innovative business disruptors.