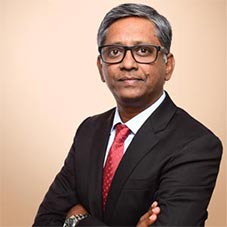 Over the last couple of decades, the Indian clinical research sector has evolved into one of the prominent global destinations, competing with most developed countries. Driven by the globalization of clinical trials and growing disease variations, the industry witnessed an astounding growth of 1414 percent between 2003 and 2010 in the country. In 2009, India emerged into the most favorable location for the creation of new jobs in R&D, unseating U.S. and China which used to dominate the clinic trial scene, even surpassing the predictions of the UNCTAD survey that forecasted India to capture the third spot for the same.
Having built their capacity and talent to cater to the whole world, today several Contract Research Organizations (CRO)in India have been witnessing a steady growth, owing to their proficiency in new technologies in clinical research. Our talented scientists are being sought by the largest international corporations for running their global trials and registering their products around the globe. Widely appreciated as a professionally-run organization by many pharma companies from all over the globe, Synchron Research Services, a leading Contract Research Organization based out of Ahmedabad, is manned by many such sought-after professionals possessing PhD, MBBS, MD, B.Pharm and M.Pharm degrees along with 15+ years of experience in their chosen field.
"Our highly qualified employee ecosystem has solved many unique problems for our clients, which has earned a great deal of respect for our services. The innovations and the challenges brought on by our clients elevate us to the next level. We are happy to have worked with such innovative companies and have learned a lot from those projects," affirms Dr. Shivprakash Rathnam, Managing Director, Synchron Research Services. This sounds even more impressive considering that Sychron is one of the oldest CROs in India that has built a habit of working with fewer clients, who are treated like an extended family. This gives the clients an unhindered access to its teams to participate in their problem-solving efforts.
The Journey
Having worked with a few giant pharmaceutical companies, Dr. Shivprakash found clinical research as a goldmine. As his extensive research revealed the boundless opportunities the industry could offer, he kickstarted his entrepreneurial journey in 1998. "Since bioequivalence wasn't a requirement in India, the service was only available in a few pharmacy schools until 1991. Synchron is the first CRO in the Indian private sector to start providing bioequivalence studies and clinical trial monitoring services," recalls Dr. Shivprakash.
Forayed into the sector by collaborating with Covance for monitoring their studies in India, Synchronsoon joined hands with Parexel International to monitor their studies, who eventually invested in the company and became its partner in India. Tremendous credit to its high-quality services delivered with commitment and dedication, the company has not only withstood the test of time, but has been experiencing a consistent growth since its inception. Synchron takes pride in the fact that this growth is being fueled by its ability to retain clients, many of whom have been
associated with the company for more than a decade.
High Quality yet Cost-Effective Services
As pharma companies are innovating more and more drug delivery systems, newer formulations and unique large molecules, CROs are required to adapt an increasing number of innovative methodologies for their services to keep pace with their clients. Determined to keep its services a cut above the rest, Synchron continuously invests in new technologies and protocols to enhance its capabilities to help pharmaceutical companies and startups with its clinical research expertise to test their innovative products. "We are working with our clients who are developing niche generics and biosimilars. We are extending our expertise of testing them in humans. This collaborative model is working well and we have always contributed as an extended research wing for our esteemed clients," remarks Dr. Shivprakash.
Synchron offers a broad range of high quality yet competitive clinical research services from phase I to phase IV including Bioavailability/ bioequivalence, Pharmacokinetic/Pharmacodynamic studies, Dermatopharmacokinetics, Bioanalysis, Statistical analysis & Data Management and Pharmacovigilance to domestic and international pharmaceutical and Bio-Pharmaceutical companies. Furthermore, Synchron also assists them in registering their products in most of the regulatory agencies around the world without any hassles. For MSMEs that don't have their own clinical research expert group, the company provides technical inputs and other scientific and technical help for designing test protocols around their products.
Our highly qualified employee ecosystem has solved many unique problems for our clients, which has earned a great deal of respect for our services
"We offer clinical registration of new pharmaceutical products and medical devices strictly adhering to ICH and GCP guidelines and many other applicable regulations," adds Dr. Shivprakash. Synchron is one of the first companies that implemented client server acquisition of analytical data which is safe and secure. It is currently in the process of implementing electronic data capturing procedures in its clinical site. These technologies provide regulators more assurance of compliance and confidence.
Highly Professional & Knowledgeable
Synchron strategically plans out its clinical trials and carefully implements them to ensure that the study is completed on time and within budget. This is accomplished through its continuous quality management system, which enables the Synchronians to identify problems early, deploy corrective action and maintain oversight throughout the process. They operate with a detailed SOP for all phases of clinical trials and data management activities.
Synchron's people have a completely scientific approach, are highly professional and committed with good knowledge and training in GCP/GLP. Having contributed to writing book chapters and technical books, several of the Synchronians have won awards for the publication of excellent research papers. "Our education program encourages our employees to continue their education and finish their post-graduation and PhD. We also motivate our scientific personnel to attend national and international conferences, present papers and deliver talks," affirms Dr. Shivprakash. Synchron has allowed and trained many students from
various Universities in and around Ahmedabad who were undergoing internships in our company. To maintain its highquality standards, Synchron periodically reviews its quality systems and trains its people throughout their tenure.

The Road Ahead
Due to the predictable regulatory environment in our country, the cost of studies has become very competitive and the margins are shrinking, which hampers Synchron from making further investments in capacity building. "We are working through ACRO with regulators and there has been a great change in regulatory environment and we are hoping to be more proactive in future. Like other companies, we are also embarking on cost cutting measures without hurting the quality of our services," explains Dr. Shivprakash. Likewise, Synchron wouldn't compromise on its mission of keeping itself abreast with technological advancements which will help its clients navigate difficult situations in conducting clinical research.

The company aims to grow in the ever-evolving regulatory environment by accepting challenges and adopting best technologies and practices to assist industries, R&D centers and individual scientists. Synchron wishes to introduce more advanced methodologies and scientific capabilities to test topical and inhaler products. The company is also in the process of providing alternative testing methods to clinical testing which involves in-vitro procedures. "We intend to introduce more services in the area of in-vitro equivalence studies as well as testing of aerosols and dermal products. We always keep reinventing ourselves and that's our motto," concludes Dr. Shivprakash.

Dr. Shivprakash Rathnam, Managing Director
His pharma background – B. Pharm and M. Pharm (Government College of Pharmacy - Bengaluru) and PhD (LM College of Pharmacy – Ahmedabad) packed up with his specialization in the area of pharmacokinetics facilitates him to clearly understand the intricacies involved in designing study protocols. This helps him to adeptly solve the complex problems involved in niche generic drug development programs and assist Synchron's clients with their technical difficulties. Having served in the R&D centers of giant pharmaceutical organizations for more than a decade, Dr. Shivprakash has published over 50 research papers in national and international journals.

Synchronin Spotlight:
• One of the oldest CROs in India that has built a habit of working with fewer clients, who are treated like an extended family
• One of the first companies that implemented client server acquisition of analytical data which is safe and secure
• Manned by many such sought-after professionals possessing PhD, MBBS, MD, B.Pharm and M.Pharm degrees along with 15+ years of experience in their chosen field
• Offers clinical registration of new pharmaceutical products and medical devices strictly adhering to ICH and GCP guidelines and many other applicable regulations
• Growing through its ability to retain clients, many of whom have been associated with the company for more than a decade
• Aims to grow in the ever-evolving regulatory environment by accepting challenges and adopting best technologies and practices to assist industries, R&D centers and individual scientists

Locations: Ahmedabad (headquarter), Bangkok and New Jersey
Offerings: Phase I-IIA BA/BE, Phase II-IV, Bioanalysis, Biostatistics & Data Management and Quality Management
Awards:
• Ernst and Young award for best CRO in India in BA/BE segment in 2005
• IDMA best publication award twice