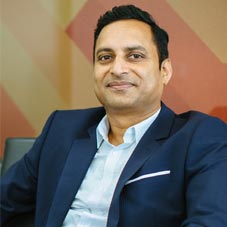 When we think of homes and kitchen, a brand which cannot be missed is Tupperware. Despite being an international brand, headquartered out of Orlando, US, this name has become synonymous with millions of Indian kitchens over the past two decades. A market study by the brand reveals that over 90 percent of Indian population is aware of brand Tupperware and over 80% of them have interacted with the brand at some stage of their lives and probably still do. Therefore, it is clear that the brand awareness, love and loyalty levels are extremely high.
One of the reasons for such love and admiration for Tupperware is also that the foundation of the brand is based on real relationships which have been nurtured by Tupperware Distributors over these 25 years across India. Despite having evolved its marketing and sales strategy to become a multi-channel player, Tupperware has harmoniously retained over 70,000 of its Distributors and given them the choice to expand and evolve with the brand to adopt a diverse means of sales. The brand also undertook special initiatives to financially support and up-skill these personnel to help them learn the nuances of retail and e-tail sales channels and boost their sales by effective consumer outreach.
Elaborating on his experience with the brand in past 2 years, Deepak Chhabra, MD, Tupperware India shared that when he joined the brand, he was faced with a very interesting challenge. Having worked in the fashion & lifestyle industry for a large part of his career, Deepak had dealt with many situations but here was a unique problem that the brand was popular, much loved and in high demand, but the supply chain needed overhauling.
That is when, the company decided to adopt a wider channel of sales and marketing and an official entry was made into e-tail and Exclusive Retail in August 2019 within six months of his joining the company. The journey since has been challenging yet extremely rewarding as the brand has launched close to 75 outlets across 42 plus cities in India and has delivered products across more than 1000 towns through its foray into e-tail channel. In an exclusive interview with CEO Insights, Deepak talks at length about the company's operations and what has helped them to achieve bolstering success in the industry:
Tupperware Entry in India and the Brand's Journey on the Path of Success:
Tupperware entered India in 1996 and was received extremely warmly across the nation. Its diverse range of magical and vibrant products were much loved by Indian consumers. The superlative quality, meticulously thought through functionality and other unique feature captured the imagination of average consumers and despite being premium priced, value conscious Indian consumer appreciated the brand.
While the motto of 'Make in India' and being 'Atmanirbhar' have become a buzz word more recently, Tupperware has been
manufacturing within the country since the very beginning in 1996 and has turned millions of Indian women into financially independent entrepreneurs over these years. Over the last 24 years, Tupperware has cultivated a strong and loyal network of more than 2 million direct sellers in India. The brand invests in igniting global community, especially women, to realize their best selves through opportunity, enrichment, celebration, and above all else, uplifting relationships.
On the manufacturing front, backed by a workforce of around 600 people, the company has a 10-million unit per annum (installed capacity) modern manufacturing facility at Dehradun, Uttarakhand, which is also one of the global manufacturing hubs for the brand. More than 90% of all products sold in India are manufactured in our Plant in India itself. We are not only manufacturing in India for India but also exports to 30 countries across the globe in developed nations like South Africa, Mexico, Indonesia, and many European countries. Overall, the Global Company distributes its products into nearly 100+ countries through independent representatives around the world.
Tupperware is in an extremely interesting stage in its business lifecycle in India
As the world embraces the idea of virtual connections, the brand upskilled its 70,000 Sales Force with technology-enabled virtual solutions to interact digitally on social platforms like Facebook, Instagram, WhatsApp, video platforms, etc. and increase consumer outreach, engagement, and drive sales. With the launch of Social Selling, Tupperware became one of the first direct selling brand to launch the initiative. Social Selling enabled Direct Sellers to stay connected with its customers through added advantages of zero-investment initiation model, inbuilt convenience and efforts being saved in terms of time and other similar resources.
Observing a contrasting trend of social distancing, social selling as a concept was specially introduced to evolve and support brand's Sales Force in tandem with new normal and create opportunities as a gesture of care and support so its consumers can 'Choose Good Everyday' with Tupperware. We bring a sense of doing the right thing to every day. We help our consumers eat healthier, take better care of their loved ones, support the community and do right by the planet.
Being a global company, how are you embracing and integrating technology across the value chain of the brand at B2B and B2C levels to drive greater value for all stakeholders?
Being a global brand with enormous exposure and experience, we understand and appreciate the power of technology and have some very specific interventions planned. We are currently investing our energies in spreading our footprint pan India and are sure that in due course of time, technology will be the biggest enabler for us. Our company continues to invest in technologies like warehouse management systems, GPS enabled Tracking solution, modern ERP systems to track our delivery from plant to distributors and also reduce turnaround time and lead time of service.
Consumers have evolved today, and they expect a faster delivery with the best product quality as a key factor for enhanced customer Experience. Also, all Tupperware products carry a unique QR code which can be
easily scanned by the customers through their smartphones. This enables them to access the complete information about the productits functionality, price, warranty, availability, ratings etc. The product is further self-carted and bought at the outlet immediately.

The modern Indian consumer is looking for connected solutions and instant gratification and the Tupperware's presence across retail, e-tail and direct selling via physical and tech enabled platforms further strengthens consumer's loyalty towards the brand. Technology led platforms widen the reach of a brand to engage and provide experiences that are ahead of customers' expectations amid current mobility challenges.

Now, our customers can explore all Tupperware products and solutions on click of a button via WhatsApp chat or phone call or Audio-visual WhatsApp interaction with Manager/Advisor to shortlist products, pay online through mobile wallets and have their products delivered at their doorsteps. Recently, Tupperware also ventured into Kiosk/ Pop-Up format stores where customer can explore everything on their own-choose, select & ask rather than consulting the staff about their favourite kitchenware products. This leads to further woo larger set of customers to grab-and-go home with their favourite kitchenware products and offer a truly consumer-centric experience aimed at garnering customer delight. Given current circumstances amidst COVID, investment in technology is import ant and driven by short to midterm return on investment (ROI). Digitization investments would get the top preference as consumers will be interacting with the brand digitally like never before. Thus, we are going to put more money in going digital and innovating our model with technology driven use cases.

Talk about Tupperware's future business plans and goals
Tupperware is in an extremely interesting stage in its business lifecycle in India. We have just started exploiting the brand's potential and feel that much more can be done for us to achieve optimum results. In a market study, we found that there are 35 million potential households which can be targeted in India and our aim is to be present in each and every potential house. Tupperware has been delivering on its promise of caring for food, promoting health and fitness and helping consumers choose goodness.

While we are a premium brand, consumers see value in investing in our products which last them a lifetime and are handed down generation after generation. Despite such love, we aren't market leaders in this space at present and we plan to grow aggressively Y-O-Y to get there in next three years. In terms of market share, we aim to grab 20% of the sectoral share by 2023 and penetrate across all potential geographies via direct sellers, webstore, exclusive outlets, e-tail network supported by marketing and brand building exercises.

Deepak Chhabra, Managing Director, Tupperware
Having been in the leadership roles in the diverse Fashion & Lifestyle industry working with brands like Skechers, Reliance Retail, and Crocs, currently Deepak is involved in devising innovative strategies and executing operations at Tupperware, simplifying consumer needs within kitchen & beyond.

Offices: Gurgaon, New Delhi
Offerings: Tupperware offers a wide range of homeware solutions across prepping, cooking, serving and the storage range.