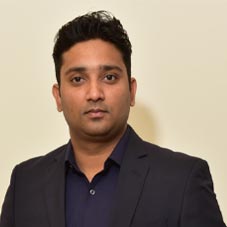 With significant changes in the country's Electronic Manufacturing Schemes 2020, it is evident that the Indian government is quite determined to bolster domestic manufacturing. By approving the Production Incentive Scheme (PLI) for Large Scale Electronics Manufacturing, financial assistance to the Modified Electronics Manufacturing Clusters (EMC2.0), and financial incentive of 25 percent of capital expenditure for the manufacturing of goods, as three important schemes in the manufacturing sector apart from various other plans, the government is laying down the basic building blocks for electronics manufacturing, avoiding industry's high reliance on imports from countries like China. Owing to these steps, where the Indian appliance and consumer electronics (ACE) market had touched 76,400 crore in 2019, it's expected to double accounting Rs 1.48 lakh crore by 2025. Additionally, this forecast also anticipates the India's electric fans market spread which is to surpass two billion dollar during the period, growing at a CAGR of 4.5 percent.
Helping India build through its limited editions of premium yet economical, wide range of fans and over two decades of industry experience is The Fan Studio. Founded by Shishir Kumar Sah in 1999, who has over 20 years of experience and knowledge in the field of creative manufacturing & trading custom-made designer handcrafted fans in the Indian & overseas market, the company today needs no introduction. This Gurgaon-based company is one of the leading channel for design-oriented fans that has around 60-70 uniquely designed fans in its catalogue range, handcrafted & painted by artisans and designers from all over the country, who specialize in Mughal arts, Tanjore painting, Sharanpur woodwork, and other significant arts.
Also, most importantly Prateek Sah, Director at The Fan Studio (son of Shishir Kumar Sah) has been the steering wheel in carving a niche for the brand. Devising operational, marketing & innovative startegies, and right decision-making, Prateek a BBA graduate and M.B.A from Pune University, has played a pivotal role in catapulting the comapny's further success. CEO Insights delves deeper into this anecdote through an exclusive interaction with Prateek.
Brief us about the birth of The Fan Studio and its distinguishable aspects.
One of its kind, The Fan Studio is a renowned manufacturer of custom made designer handcrafted fans since 1999. Conceiving fans as not just a utility appliance, we at The Fan Studio have strived to project fans as the aesthetic symbols of an individual's personal style statement. Conjugating the beautiful traditional Indian art work like, Agra's intricate marble inlay, Tanjore's painting, Mughal artwork, Jaipur's striking and fine metal carvings, glorious woodwork of Saharanpur, and more in every single piece of designer fans, the company lets customers put across their own creativity in choosing a designer fan for themselves.
Conceiving fans as not just a utility appliance, we at The Fan Studio have strived to project fans as the aesthetic symbols of an individual's personal style statement
Classifying the fans (Ceiling Fans, HVLS Fans, including Pedestal Fans, Antique Table Fans, and Antique Wall Fans) under the major classes of Modern, Classic and Colonialy designs, The Fan Studio offers you fans with unique designs flaunting brilliant craft work with focus on minute details, wherein the proice ranges from Rs. 16k-60k. Our products, might be expensive, but the expensiveness not only involves limited production and handcrafting, but even the dye costs required for painting purposes. However, we also offer minimalistic range fans with less or no ornates.
Humbly starting off with 7-8 designs initially, we began marketing through personal contacts in Mumbai, Delhi and Bangalore area. Fortunately, it was in 2007 that we opened our first outlet in Gurgaon, and today we own two more outlets in Pune & Mumbai, followed by two dedicated designer units in Varanasi & Faridabad. We also have exclusive franchises in other major metro cities.
Being a renowned manufacturer and supplier of premium quality fans, how are you harnessing this exclusivity in innovating new products?
Our plain aim is to create absolute custom-made and premium product, and for this reason, our products are prepared in small batches or single piece, respective to client's orders. Thereby, procuring the standard quality materials and pipelining every nuances or requirements in manufacturing procedures carefully, we ensure to provide the most satisfying experience to our consumers. Nevertheless, compromising on air quality, our wooden made fans are known to save great power and work on a better RPM alike most imported and regular fans. With over 50,000 installations across India and overseas, our portfolio includes some of the most reputed clients like Architects, Interior Designers, HNI's and Hotels.
We are proud to have our fans installed in Taj Hotels, Oberoi Hotels, Novotel Hotels, Mayfair Hotels, Allila Group, Holiday Inn Resorts and thousands of other locations. Our exclusivity has also bestowed us with opportunity to design fans for famous celebrities like Alia Bhatt, Manoj Bajpai and interior designer Twinkle Khnna. In order to provide a complete package product – beauty with technology (existing IR & RF controls) we are in the process of incorporating new IoT features in our future manufactures. Also, cane-weaved fans are one of the exclusive innovations in our ceiling fans category.

Elucidate on the production facilities, process and expertise of the team at The Fan Studio.
We are an ISO certified company equipped with all the latest machineries and backed by a skilled labour-group working in the in-house factory. With everything streamlined, we efficiently take care of entire production, including timeline of deliveries and more, with the help of our dedicated team of staffs & officials. As our manufactures are basically machinery and hand-based or chiselled, our specialized teams of artisans & engineers perfectly manage our end-to-end collector series. To avoid flaws, we make sure to run all fans for at least 36 hours minimum before deliveries, however in case of further issues we provide complete replacement.

India being a tropical country, the diversified fan industry is here to stay. What are the strategies to make the most out of the opportunities upfront?
Of course the opportunities are massive, hence, to best serve the customers I am always open to imbibe changes with high-level creativity. Concerning expansion, in the near future we are planning to open more stores across PAN India (primarily in Siliguri, Ludhiana, Bangalore & Ahmedabad, including B Tier cities), and appoint more channel partners to increase sales & largely contribute to Make in India movement.

Prateek Sah, Director
Prateek is a BBA and MBA (from Pune University), whose managerial, operational, and innovative skills has been the propeller of The Fan Studio's core competency of manufacturing innovative handcrafted premium fan varieties with robust quality. He is the nous rooting for The Fan Studio's success.

Shishir Kumar Sah, Founder & Chairman
Hailing from a rich former business family, Shishir is a true business leader with impeccable business accumen and holds over two decades of experience across the diverse fan industry.

Offices: Gurgaon, Pune, Mumbai
Offerings: Modern, Classic and Contemporary Design Wooden & Cane Handcrafted Ceiling Fans, HVLS Fans, including Pedestal Fans, Antique Table Fans, and Antique Wall Fans