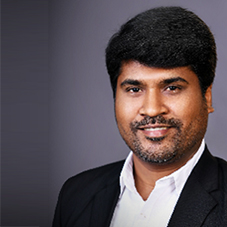 An average adult consumes almost 11,000 litres of air per day, which is larger than the food or water consumed per day. Yet, this essential element is taken for granted by most of us! As opposed to huge significance levied on controlling outdoor air pollution, very minimal steps are taken to address the presence of diverse toxic substances in confined places like home, workspace, public utilities, car and others. Do you sense the odour infused with fumes of plastic, rubber, rexin and other artificial elements every time you open your car door? This polluted indoor air is not just because of these elements, but the impact created from tar roads, vehicle emission, forest fire emission, and many other reasons. What's even more alarming is The State of Global Air 2019 report revealing that exposure to outdoor and indoor air pollution contributed to 1.2+ million deaths in India in 2017.
On the bright side, we have wellness brands like WHITELEAF that are diligently striving to curb indoor pollution levels and thus safeguarding the Indian populace. This brand has been making great strides in the wellness industry through its Activated Charcoal (Carbon) based air purifiers that adsorb toxic fumes, odour and moisture present in confined spaces, sometimes even in cupboards, shoes and jewellery cases. Read the rest of the story in an exclusive colloquy between Mahesh Krishnaswamy (Founder & Promoter) and CEO Insights to know more about WHITELEAF's excellence.
Indoor air pollution is indeed our invisible foe! What kindled you to put an end to this enmity?
Working in the field of Activated Charcoal for almost 13 years has not only bestowed me with extensive experiences in customization and application of the product, but also turned-out to be my true muse! I wore different hats as the Head of Marketing for five years at an Activated Charcoal manufacturing company and as a trader for almost three years.
It was in 2015 I incorporated WHITELEAF with air purifiers made from Activated Charcoal for cars. After few years, we started developing air purifiers for applications even inside rooms, cupboards, jewellery boxes, shoes and others.

Every entrepreneur's journey is filled with ups & downs. What were the initial challenges that you faced in your journey?
When we incepted the company, we thought selling our air purifiers to new car retailers would be a piece of cake. But it wasn't that easy! Back then, approaching car retailers was extremely difficult because it had to be done through their manufacturers. Sadly, most of these manufacturers believed that using our products might tarnish their brand's reputation among customers and hence were quite reluctant to purchase. This triggered us to shift our focus towards organic stores, where we received good response from customers. Since then, we tasted nothing but success!

Throw some light on the intricacies of your air purifiers.
Our air purifiers are fundamentally built on Activated Charcoal, which naturally adsorbs the moisture and odour around, and when fine-tuned adsorbs even the toxic fumes, thereby improving indoor air quality. We deploy micro-pore predominant Activated Charcoal with a pore size of < 5nm for all purifiers along with a dedicated scientific approach and eco-friendly material for each application.

All throughout the manufacturing process, we ensure to develop sustainable products that promote holistic wellness. Considering the safety of people, we also meticulously process the Activated Charcoal at specified temperature and pressure for specified duration so that it can withhold the adsorbed molecule and not emit. Despite presenting benefits galore, we have priced our air purifiers at an affordable range of Rs.60-600, which can be used inside cars, cupboards, homes, containers, shoes, and in fact, anywhere necessary!

How do you view the competition in the market for your products?
Currently, the competition is healthy, as the players can create more noise about improving indoor air quality and thus become sustainable in their business. We started spreading awareness about the need for good indoor air quality through a unique strategy of gifting, where we deliver unrivalled values to customers. This way, it is a win-win situation for both us and the customers who realize our brand's significance.
What are the plans on the cards for WHITELEAF?
Our current air purifiers are being accepted well among customers. Yet, we are hoping to aggressively increase the awareness for these products and also transform WHITELEAF into a home brand by engraving a sustainable position for ourselves in the market. We are also planning to harness Artificial Intelligence across the development of both hardware and software of air purifiers so that 100 percent air purification is achieved. Very soon, we will be unveiling air purifiers that can filter the odour inside refrigerators too.
We meticulously process the Activated Charcoal at specified temperature and pressure for specified duration so that it can withhold the adsorbed molecule and not emit
How do you hone your skillsets in tune with the emerging advancements in the wellness industry?
I make it a habit to regularly participate in wellness events, network with industry experts, and explore new products & services that could contribute to the development of wellness industry. On the other hand, I participate in Entrepreneurship Development programs conducted by various Government aided institutions to share my experiences to budding entrepreneurs and thus guide them in realizing their dreams.
Family support is crucial in every entrepreneur's life. How has your family supported you so far?
My family including my parents, spouse and two kids has been my biggest pillars of strength and support financially, mentally and operationally. I believe personal and professional lives complement each other, and understanding this has helped me balance them perfectly.
Key Management:
Mahesh Krishnaswamy, Founder & Promoter
An MBA graduate with marketing experiences in Textile Industry and Activated Charcoal, Mahesh currently spearheads WHITELEAF's end-to-end operations and is scaling it to greater heights.
Quick Facts:
•
Inception Year:
2015
•
Location:
Coimbatore
•
Product:
WHITELEAF-Activated Carbon for Car