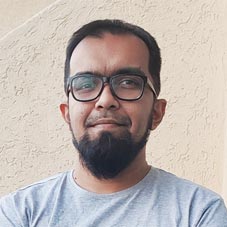 Mumbai-based WiseApe (Formerly, The Digital Street) is such a partner that endows strategies to fulfill your brand purpose and achieve the promises you made to your customers. With a blend of creativity and technology, the company delivers digital campaigns that are uniquely led and media-driven.
The four-year-old company served giants like Bingo snacks, Dark Fantasy, Vivel, Engage, Savlon, Charmis, Nimyle, Dolby, British Council, Blitzpoker, Sesa, among others. However, the budding WiseApe is a brand born out of the current digital storm that is driven by the pandemic. The creative and strategic advertising agency is driving brand transformations with its crew spread all across the country, being safe at their homes. CEO Insights engages an insightful conversation with Siddhant Mazumdar, COO to know more about their disruptive ideas, which are geared to convert your brand's purpose into business performance.
Highlight some interesting facts about WiseApe/The Digital Street.
In the past few years, especially considering 2020, we've been witnessing a massive digital transformation. The business scenario is undergoing a huge change in terms of expectations and the values that brand's display. With the transformation being fast-forwarded in a way no one expected, we saw an opportunity through the crisis. Instead of just being yet another digital agency, we decided to recraft our services and be able to help brands to accept that change.
In a sentence, we are an agency that delivers growth built on the brand's purpose. It is not like a one-time service, we help the brand to deliver its purpose through the entire journey. We insert the brand purpose in everything that they do and go beyond just communication. Most importantly, we help the brand figure out how to make the changes in their customer's lives. Ultimately, helping to fulfill the promise they make. When this happens, there will be a commercial scale, growth, and much deeper relationship between customers and the organization.
WiseApe's strategy for offering result-oriented service is recreating the relationship between our brands and their customers
Throw some light on the USPs of the company. How are you having an edge in the market?
The digital industry is prone to quick changes and an agency needs to stay nimble and learn to partner with many like-minded companies to drive change. One of our key USPs is that we are young, strong, and quick to respond to the changes. We have decided to avoid levels of hierarchy and we are very open and transparent. From copywriters to art & media planners, all our employees are trained to think and extract strategy, which makes us have an edge.
Enlighten us on your strategies behind offering result-oriented services
All the agencies use the same tools at their disposal, be it for media planning, campaigns or analytics, but the difference comes from what you want to do with those tools. All of our services are aligned with our unique vision of delivering purpose-driven growth. Whenever there is a campaign, we spend most of the time understanding the cultural nuances of our customer's services/product, beyond just the utility.
We have a very cool campaign going on for Vivel of ITC, which has started talking about gender empowerment recently. Before we came into the picture, the gender empowerment story was very one-sided - like the brand talking to women. We changed the story and made it a conversation by showing that the customer also has a strong voice. And, we came up with a campaign called #VoiceOfArt where we created a safe pace for women to come and emote what gender equality means for them through art. We let the customers own the brand. Within a month we delivered a PR value 38x times the budget.
Ultimately, our strategy for offering result-oriented service is recreating the relationship between brand and customer.

As a young brand, how are you adapting to the market dynamics?
We have been blessed to work with some really good companies that share our vision, especially brands from the ITC portfolio and technology brands like Dolby. The observations and learning on changes are shared by both customers and us. It's not just about how do we evolve, it's both us and our partners.

To give you an example of how we adapt to changes; we work with Savlon, which was at the forefront of the corona pandemic. Perhaps, we were the first agency to notice the devastating scenario and start very early to prepare the country. It was our team and the brand's team shaking hands and figuring - what content we should put to make it impossible to miss but at the same time not create panic. We've been ahead of the curve and being able to spot all of the changes that are happening. Luckily, our clients have been the brands who can embrace the change very well.

Siddhant Mazumdar, COO, WiseApe
Awards & Accolades achieved by The Digital Street
Honoured with multiple awards in the first quarter of 2021 Won 4 awards at 5th Annual Driver of Digital Awards and Summit
Gold for Best Content in a Digital Marketing Campaign: Vivel #VoiceOfArt
Gold for Best Digital Brand Strategy: Vivel #VoiceOfArt
Gold for Best Innovation/Creativity in a Social Media Campaign: Vivel #VoiceOfArt
Gold for Best Performance-driven Social Media Campaign: Vivel #VoiceOfArt
Won 2 awards at India DigiPlus Awards by ET Brand Equity
Silver for Best Digital Campaign Targeting Millennials: Vivel #VoiceOfArt
Bronze for Best Use of Video: Dark Fantasy #ALotCanHappenInside
Won 3 awards at IAMAI's 11th edition of India Digital Awards
Gold for Best Brand - Influencer Collab Campaign: Dark Fantasy #ALotCanHappenInside
Silver for Best Use of Instagram Campaign: Vivel #VoiceOfArt
Bronze for Best User Generated Content used for Campaign: Vivel #VoiceOfArt.
Also, won an award in the last quarter of 2020

MMA Smarties India 2020: Silver in Home Production for Dark Fantasy #ALotCanHappenInside
The Digital Street won 4 Abbys (3 in Integrated Communications) in the first year of its operations at GoaFest, India's Most Acclaimed Advertising Award Show