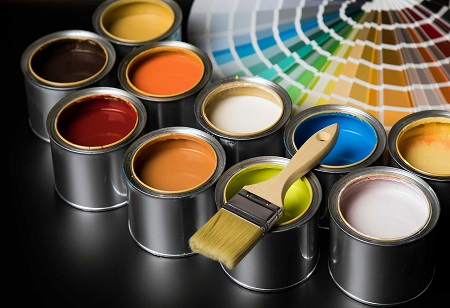 Grasim Industries Limited, the flagship company of the Aditya Birla Group, announced the launch of its paints business under the name Birla Opus on Sept 14, adding that it will enter the decorative paints segment in the fourth quarter of FY24.
"Our foray into decorative paints is a strategic portfolio choice that enables us to tap into a high-growth market and expand our presence in the vibrant Indian consumer landscape," said Kumar Mangalam Birla, chairman of the Aditya Birla Group.
In the coming years, the Mumbai-based group hopes to become a profitable No. 2 player, he added. Grasim had previously committed to investing around Rs 10,000 crore in its paints business, where it intends to compete with existing players such as Asian Paints, Berger Paints, Kansai Nerolac Paints, and Akzo Nobel India, among others.
Meanwhile, the company claims to have successfully piloted its painting services in major metropolitan areas and to have introduced a variety of imported wood finishes. Grasim claims to have manufacturing plants in Haryana, Punjab, Tamil Nadu, Karnataka, Maharashtra, and West Bengal, with a total capacity of 1,332 million litres per annum (MLPA) and a research and development facility in Maharashtra already in place.
The decorative paints industry in India is currently worth Rs 70,000 crore.