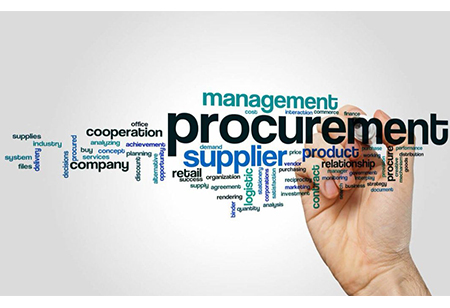 CEO Insights Team, 0
Alliance Cost Containment (ACC), an accolade earning cost minimizing consultancy, proclaimed the debut of a custom panel devised to enrich the clients with an overview of indirect expenses across an entire private equity portfolio, throughout a corporation's individual departments, or various regions.
ACC has collaborated with a leading New York based technology firm to create the final dashboard which is hosted in the cloud by Amazon Web Services. Also, the content for it is being securely managed by ACC's in-house team of data analysts.
Louisville-based Alliance Cost Containment (ACC) assists clients with profit improvement by reducing procurement costs. It primarily works with corporations, private equity backed companies and industry groups. ACC's slant imbibes institutional behavior change, adherence to best practices, and forecast improvisation in its work. The company also creates and manages marketplace environments for private equity portfolios and franchise organizations requiring a group savings or GPO structure.
ACC incepted this BI dashboard, a reporting tool to aid client leadership teams at private equity firms and large corporations. This dashboard helps them better understand where savings were acquired and where opportunities might have been missed. It also renders real-time information about vendor contracts, expiration dates and highlights the categories where the biggest dollar savings can be found.
Clients have an easy access to this custom devised panel (dashboard) and they can have an entire outlook of their non-core procurement expenditure. Providing a breakdown of expenditure and available savings opportunities, the panel companies helps improvise the buying capacity of the clients. Also, the applied business intelligence and detailed reporting helps companies maximize profits through this.

Clients who procure license of ACC portal during an ACC engagement reap handy benefits like its efficiency to display missed savings opportunities. As this information notifies the accountability to those responsible for buying, along with an oversight from company management, the C-suite or the private equity group overseeing the cost savings spirit.

Dashboard benefits constitute C-Suite or PE sponsor view across portfolios / locations / departments with an ability to identify issues across participating investments / locations on real-time basis. It also helps sight the visibility for overlooked savings opportunities along with a breakdown of spend by category and vendor. The dashboard also manages contract expiration tracking, identification of rogue spending and unverified vendors along with timely category intelligence for industry experts.

"Inherently, indirect expenses have a tendency to get lost among primary business goals. Leaders realize the impact well-managed procurement expenses can have — especially across a PE portfolio or business — and the ACC Dashboard shows at a glance exactly which savings categories have meaningful impact and how those areas can be optimized," said Miles Lee, CEO of ACC.

Dee Dee McLeod, ACC's CFO/COO says, "Watching our team conceptualize and develop the Dashboard has been exciting. When we started this journey a year ago, no one expected the end product to have so many capabilities so early on. We are enthusiastic about the possibilities this initiative holds for our business, but particularly about how it will transform and improve the purchasing habits of our clients."