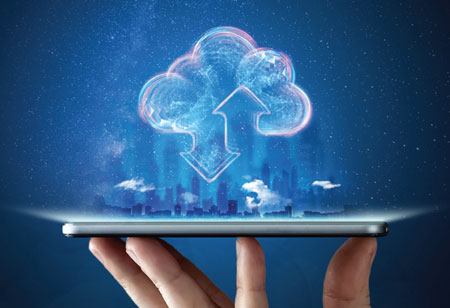 CEOInsights Team, 0
Amagi, a media technology startup, raised $ 109 million landing a valuation of $ 1.4 billion. In the primary capital round, it made a fresh investment of $ 80 million from global growth equity firm General Atlantic, and the rest through secondary stake sales.The company entered India's burgeoning unicorn startup ecosystem by raising $ 95 million in a funding round led by Accel this year, and valued at $1 billion or more. Amagi, established in 2008, allows broad casters to virtualize operations on the cloud, helping manage, schedule content and streamline programming remotely through its 'CloudPort' offering.
Through its 'Thunderstorm' offering, it provides solutions for personalized insertions of advertisements. Other solutions include PayTV solutions and analytics for
broadcasters. Amagi, a nominee in the Comeback Kid category for the Startup Awards, currently offers three business models for customers Software-as-a-Service(SaaS), bring your own license and fully managed services. We have set ourselves the ambitious goal of developing futuristic technology solutions that can help media companies deliver premium personalized content and engaging advertising experiences to their consumers. We believe that General Atlantic, with their longstanding history of helping technology companies build enduring models, is the ideal investment partner for this stage of our growth journey, says the Founder and Chief Executive of Amagi.

The company also said it had crossed $100 million in annual revenue run rate, after a record July to September quarter. "Amagi has demonstrated a consistent ability to anticipate key trends, acting as an early mover in the rise of free ad supported streaming TV. The company has also championed the use of cloud technology to optimize results for their broadcast and streaming partners globally," says Shantanu Rastogi, managing director and head of India at General Atlantic. Amagi's clients include ABS-CBN, Warner Bros. Discovery, Fox Networks, Fremantle, Gannett, Gusto TV, NBC Universal, and Vice Media, among others. The company has now expanded into Germany, South Korea, and Australia.