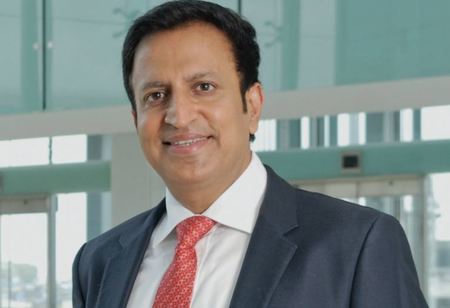 Recently, Angel One, the new brand identity of fintech broker Angel Broking, to traffic afar digital broking services by setting up an asset management company that will drive on its fintech approach with Artificial Intelligence (AI) and Machine Learning solutions
Dinesh Thakkar, Chairman and Managing Director, Angel Broking, states, "Transitioning towards an AMC business is the next logical step for us. We have commenced the process of acquiring regulatory approvals. Currently, we are in the advanced stages of applying to SEBI for the in-principle approval to set up the mutual fund."
Once the compulsory governing approvals are in place, the AMC would be united and set up as per the directives of the existing guidelines.
Dinesh commented, "With an AMC license, we believe we can disrupt the wealth creation industry for good, by introducing technologically advanced, yet simplified, products and services. The funds offered by our AMC would be made available on our platform along with the mutual funds of other AMCs."
Angel One's plan to set up an AMC derives at a time when the complete assets under management of the MF business hit a new high of INR 35.31 lakh crore in July this year. Several records of the MF industry were surpassed in the month of July.
Dinesh adds, "We have been consistently acquiring customers, a majority of whom are millennials, from tier-II and tier-III cities, and are investing in equity for the first time through us. These customers would soon move to mutual funds for their equity investment needs. Hence, transitioning towards the AMC business is the next logical step for us. Our vision is to drive financial inclusion by empowering as many investors as possible, especially from the underserved corners of the country."
He further added, "Being a fintech platform, we aim to provide our clients – the gen Z and millennials – with the best in class digital journeys and trading experience. Our umbrella brand, Angel One, offers them products for all their financial needs under a unified roof. This would start from launching our super app, which will facilitate client access to all these products. It will be followed by the AMC, which would focus on passive investment options."