Appnomic Momentum Launches its Flagship Product Suite, Alongside Appointing Mike Mulica to the Directors' Board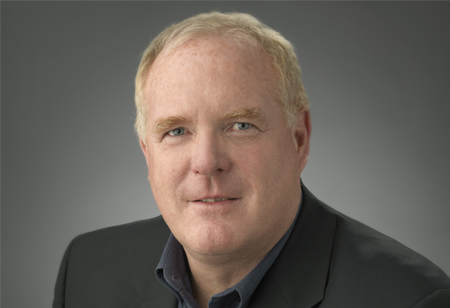 CEO Insights team, 0
Appnomic, a recognized software company, and the provider of the first self-healing software technology for IT operations, announces the launch of its flagship product Heal – an AI-powered software that foresees & prevents software problems and enables self-healing. The company also announces the appointment of Mike Mulica, a mobile-tech veteran, to its board of directors.
"We are excited to welcome Mike Mulica to our board of directors. He joins as we meet the important milestone of launching a category-defining suite of products and services," says Nitin Kumar, CEO, Appnomic. "Mike stewarded companies in emerging technologies and opened up new large global markets. His knowledge and experience will be a valuable contribution to Appnomic as we continue to execute on our growth plans," adds Nitin.
Mike Mulica, a mobile and internet industry veteran, playing a foundational role in spearheading the Mobile Internet, has led many highly successful companies and product introductions across the globe, including Phone.com, Openwave, RealNetworks, FusionOne, Synchronoss, Actility and most recently AlefEdge. Presently, Mike spends his time as an active investor, board member, and advisor to both private and public companies.
"With the rapid progression of Edge computing, both internet and enterprise applications must be able to operate more autonomously. Appnomic's self-healing IT operations inventions are an essential ingredient for the scale of the secure, distributed internet," says Mike.
Appnomic's self-healing IT operations inventions are an essential ingredient for the scale of the secure, distributed internet
The newly launched product, Heal is a software that affixes AI to a business' IT systems and, through predictive anomaly detection, manages to detect and prevents routine system failures from happening, followed by solution of existing issues. On the contrary to other AI driven software who send alerts on identification of problems, Heal's unique self-healing approach, by constantly monitoring the IT business systems, identifies unusual behavioral patterns & system diversion, takes corrective actions autonomously, and resolves it even before the incident occurrences. The self-healing software functions without any human interference, saving considerable time & money.
Paddy Padmanabhan, Chairman of Appnomic, says, "Heal is the umbrella brand of the entire Self Healing Enterprise product portfolio for cloud, edge, and on-premise deployments. Appnomic's Heal Cloud will be the first product under this brand and will be generally available by March 2020." "The launch of Heal is a major step in delivering the Self Healing Enterprise promise," adds Paddy.