Arundhati Bhattacharya Appointed as the Chairman of SWIFT India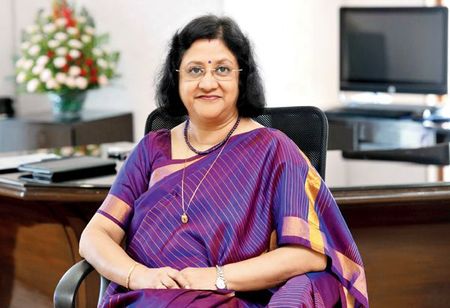 CEO Insights Team
SWIFT India, a joint venture of top Indian public and private banks announces that Arundhati Bhattacharya has been appointed as the new Chairman of the Board. SWIFT India delivers high quality domestic financial messaging services to the Indian financial community and Bhattacharya will be succeeding M.V. Nair, who completed an impactful five years at the company.
With a rich experience of over 40 years in the financial sector, Bhattacharya was the first-ever woman Chairman of State Bank of India where she established her imprint on the industry. She has immense experience and knowledge about all the aspects of banking spanning the domains of credit, forex, treasury, retail operations, mergers and acquisitions besides the capital and bond markets. Also, Forbes Magazine ranked her 25th in their list of 'Most Powerful Women in the World' and 5th in 'The Most Powerful Women in Finance' category in 2016.
Commenting on her new role, "I take pleasure in joining SWIFT India as the Chairman of the Board. The venture has a huge potential to contribute significantly to the financial community in many domains. Mr. Nair has already contributed a lot in bringing SWIFT India to this position and my endeavors would be to further the goals".

M.V. Nair played an active role in furthering the trade digitization agenda that will provide significant benefits to the community in the long run. He was crucial in the formation of the joint venture and thereafter through meaningful engagement in bringing the financial community closer to SWIFT India. Speaking about his tenure at SWIFT India, Nair, says, "It has been a fulfilling journey with SWIFT India which is a unique venture on many counts. I would like to thank everyone associated in building this venture from scratch. I welcome Ms. Bhattacharya to take over from here and I am sure that SWIFT India will scale newer heights under her leadership".

Kiran Shetty, CEO, SWIFT India, says, "We welcome Ms Bhattacharya as Chairman of the Board at SWIFT India. I look forward to working with her closely and am sure that her enriching experience will help SWIFT India reach greater heights. It has been an impeccable journey so far with Mr Nair and we are thankful to him for all his contribution".