Asian Technology Excellence Awards: Groundbreaking Technology Innovations Empowering Industries in Asia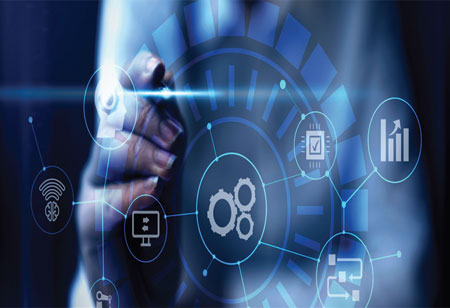 CEOInsights Team, 0
According to McKinsey research, Asia contributed about 52 percent to global growth in tech-company revenues, 43 percent to startup funding, 51 percent to research and development, and 87 percent of patents have also been filed. In appreciation of the events, the Asian Technology Excellence Awards has recognized some of the most groundbreaking technological projects and innovations from companies across various industries. Below are the honorable mentions.
BRAC Bank Bangladesh Embracing Fintech
Bangladesh struggles to fully embrace digital banking, largely due to marginalized communities' hesitancy towards these services. In order to address this problem and give the people of Bangladesh additional access to digital banking tools, BRAC Bank Bangladesh created the Digital Reward Solution. Customers of the Astha App can take advantage of the Digital Reward feature, which offers cutting-edge features, including a free mobile data pack supplied as an incentive for conducting weekend banking. Due to this, users can access digital banking services even when they have no remaining mobile data.
Aurionpro Solutions Promoting Digital Transportation Business
At the recently held Asian Technology Excellence Awards 2022, Aurionpro Solutions won the India Technology Excellence Award for Digital Technology for its initiative to digitize the transportation business through its automatic fare collection(AFC) solutions. The AFC system entails launching a national integrated ferry ticketing system with end-to-end fare collection, which will later be expanded to include bus ticketing systems and other forms of transportation.
The next generation AFC system offers commuters a complete way to pay for transportation services. Smart cards and smartphones are just two of the media kinds that support the planned fare collection system. Back office accounts will require a credential from fare media.
Tata Communications Medicine to SAP Hana Deployments & Reign of Cloud Services
Migrating to SAP Hana comes with challenges such as expensive infrastructure requirements, specialist deployment, and management skills, ensuring 24/7 availability of hosting infrastructure, as well as the need for an integrated IT environment.
However, Tata Communications has just the right digital ecosystem enabler, which provides scalable, cost-effective, and high performance infrastructure for businesses of all sizes. The optimized solution can run on SAP HANA at its best. On the one hand, the SAP application can be hosted on IZO Private Cloud; on the other, the HANA DB gives you a variety of hosting configurations, such as flexible and quickly deployable SAP HANA Grid to choose from. Recently, the company's integrated approach, which delivers a comprehensive SAP HANA solution, has helped two major companies deliver enhanced cost-efficiencies.
Tata communications also helped a leading consumer product company, which outsources its computing estate to a third party, with its services. The consumer product company lacked agility and was lagging in resilience improvements that made applications experience extended local backup times. To resolve the issue, Tata Communications devised an architecture comprising virtual and physical servers.

Its SAP HANA physical services are hosted in the Mumbai IDC, whilst over 120 applications run on its IZO Private Cloud. Today, it has been recognized by the Asian Technology Excellence Awards 2022 for its outstanding cloud services.

BRI Uplifting the Commodity Business of MSMEs
In Indonesia, the Micro, Small, and Medium Enterprises (MSMEs) contribute a significant share to their GDP, which lost its footing in sales due to the spells of the pandemic. This has forced them to shred their workforce, with some even shutting down their businesses. But this scenario changed thanks to the Bank Rakyat Indonesia (BRI) creating a hyperlocal ecosystem. Through this ecosystem, every step of the business process of local commodities is taken care of.Many of the nation's local commodities face problems with cash flow liquidity due to delayed payments and inefficient business processes, including manual transaction records that make them prone to logging errors and unbalanced reconciliation. This led to the foundation of the Pasar Rakyat Indonesia (PARI), a.k.a Indonesia Public Market.

Created through an exploration of the blockchain framework, PARI is an integrated platform that offers end-to-end solutions for commodity businesses. Trading, digital ledger, payment, and even pay later functionalities are all included in PARI's MVP. This lays out the broad approaches to addressing the problems for most of Indonesia's major commodities. The six strategic commodities it currently provides are eggs, corn, coffee beans, shallots, fish, and cow milk. Through PARI, BRI also recognizes and creates solutions for each gap or pain point in the commodity. A digital fisheries auction system and a micro warehouse system using Controlled Atmosphere Storage (CAS) have both been offered by PARI. CAS preserves product quality amid overstock and keeps the price consistent throughout the year.

In Indonesia's commodity ecosystem, PARI is anticipated to be a game changer, enabling future agri-maritime nation self-sufficiency.

Tencent Cloud Also Made a Mark in Cloud Services
At the most recent Asian Technology Excellence Awards 2022, the top cloud service provider Tencent Cloud took home three significant honors in recognition of its superior cloud services and infrastructure technologies. Tencent Cloud won the Indonesia Technology Excellence Award for Infrastructure Technology Financial Services, the Thailand Technology Excellence Award for Cloud Media & Entertainment, and the Philippines Technology Excellence Award for Cloud Financial Services, highlighting the company's contribution to streamlining the operations of Southeast Asian organizations.

To fulfill its objective of ushering in a new era of optimizing digital services and giving maximum ease and comfort to its consumers, Tencent Cloud collaborated with Bank Neo Commerce (BNC) in Indonesia. BNC has had rapid user growth thanks to this partnership, and it has contributed significantly to the growth of digital financial services. BNC used Tencent Cloud's TDSQL, its all-encompassing distributed database solution, to build its improved database in order to address issues like huge data, highfrequency transactions, and inadequate data design.