BlockQuake Announces Debut of its Live Beta Testing, Submission of NYS BitLicense & Partnership with Prime Trust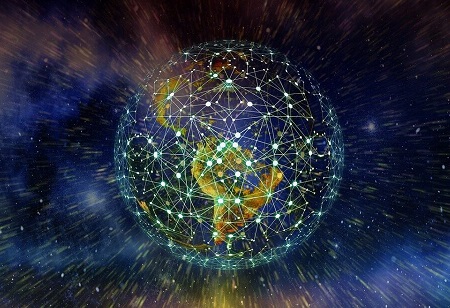 CEO Insights team, Press Release
BlockQuake announces the debut of its regulatory-driven digital asset exchange - live production beta testing. Alongside, the company also confirms the news about its partnership with SEC qualified and BSA-compliant custodian Prime Trust, and reveals about submission of NYS BitLicense, pending for approval with the New York State Department of Financial Services. The reliability of performance, security, and transparency concerning the regulatory compliances on BlockQuake's platform is a sign of relief to all traders- established or newbies.
BlockQuake while performing end-to-end beta production testing in a live environment will proffer like Know Your Customer (KYC) verifications, deposits, trade execution, security, and wallet functionalities.
Submission of NYS BitLicense is a critical move made towards establishment of firm's regulatory compliance. With its approval, BlockQuake will be able to engage in virtual currency business activity involving both New York State and New York residents. The company has even registered with the Financial Crimes Enforcement Network (FinCEN), a requirement for the BitLicense. New York, profoundly growing as a cryptocurrency hub, makes it a priority market for BlockQuake.
Antonio Brasse, CEO & Co-Founder, BlockQuake, states, "As cryptocurrency trading grows in popularity, the need to regulate the industry and mitigate risk for investors is
paramount. We are seeing new cryptocurrency regulations come into play almost daily. There is also increasing demand to address security issues". He adds, "Using our wealth of experience from the traditional financial services industry, we are actively creating a better trader experience through onboarding solutions that focus on performance and security to the overall improvement of the cryptocurrency landscape."
As cryptocurrency trading grows in popularity, the need to regulate the industry and mitigate risk for investors is paramount
BlockQuake's partnership with Prime Trust will help users enjoy custodial and compliance services on the BlockQuake Exchange. The participation of Prime Trust clearly infers that BlockQuake users will be made to undergo a rigorous verification process, thus the risk of fraud to users of the BlockQuake Exchange will be minimized. The verifications constitute - Know Your Customer (KYC) verification in compliance with banking and securities laws, Anti-Money Laundering (AML) checks on domestic and international persons as mandated by PATRIOT Act and Treasury regulations, and Bad Actor Checks pursuant to Dodd-Frank. In order to ensure that its user's assets are always secure no matter the size of the investment, BlockQuake will utilize Prime Trust's fiat custody and cold storage solutions.
Domestic and international investors can support BlockQuake through a worldwide KYC compliant ST20/ERC1400 token offering. The Regulation D 506(c) token offering was created for accredited investors in the US and Canada. Regulation S token offering is also available for both retail and institutional investors from around the world (non US and Canadian individuals).
Source : Press Release