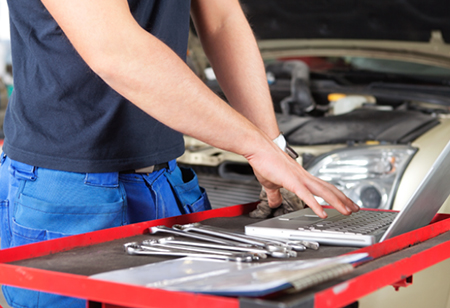 CEO Insights team, 0
Mighty Distributing System announces the latest amendments made in its top-level organization. While Ken Voelker continues to remain the chief executive officer, Josh D'Agostino is appointed as the new President, and Chris Adams joining Mighty Distributing System holds the charge as Vice President of franchise development and operations.
Having joined Mighty, holding the charge as Vice President, business development in 2016, Josh was responsible to look after the sales, franchise operations, and franchise development departments, along with company-owned operations & competitive acquisitions. Now that he is appointed the President, Josh is expected to superintend the IT and human resources departments. Before his association with Mighty, Josh was director, new business development for Genuine Parts Company/NAPA AUTO PARTS, a Fortune 250 company headquartered in Atlanta, GA. He was heavily involved in
sourcing, negotiating, qualifying and closing acquisitions of competitive auto parts companies.
Ken Voelker proudly mentions, "Mighty has a bright future, and we are excited that our leadership team continues to evolve in a positive manner".
Josh comments, "It is a significant honor and responsibility to serve as Mighty's next president, and I'm grateful to Ken for this opportunity". Adding further he says, "We have tremendous franchisees, and I will do my absolute best to keep their trust and continue advancing Mighty's focus on supporting their businesses".
Prior to his new role, Chris was associated with GreatAmerica Financial Services Corporation and served for prosperous 16 years. He began as an account manager, retail group and worked his way up to vice president and general manager, healthcare group.
Ken mentions, "Josh has done an outstanding job building relationships with Mighty franchisees and has worked diligently to improve their performance. Chris is a great addition and we anticipate him contributing greatly to our development and operations efforts. Mighty has a bright future, and we are excited that our leadership team continues to evolve in a positive manner."