Bradford Networks Acquired by Fortinet to Strengthen Fortinet Security Fabric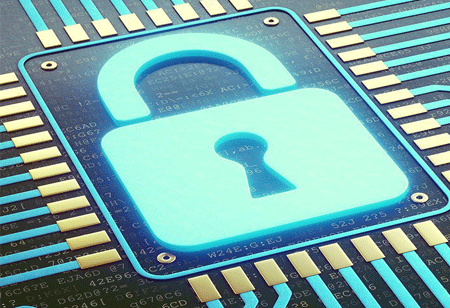 CEO Insights Team
Fortinet, a global leader in cyber-security solutions, announced the acquisition of Bradford Networks, a network security pioneer. With this acquisition, Fortinet aims to strengthen its Security Fabric and extend segmentation & security to the edge of the enterprise network, including Internet of Things (IoT).
Speaking on the occasion, Ken Xie, Chairman & CEO, Fortinet, says, "As large organizations continue to see high growth in network traffic and the number of devices and users accessing their networks, the risk of breach increases exponentially. According to a recent Forrester study, 82 percent of companies surveyed are unable to even identify all devices accessing their networks. The integration of Bradford Networks' technology with Fortinet's Security Fabric provides large enterprises with the continuous visibility, micro segmentation and access control technology they need to contain threats and block untrusted devices from accessing the network".
Additionally, this acquisition aims at enhancing IoT security through device micro segmentation, dynamics
classification of headless devices by type, profile, as well as automatic policy to enable granular isolation of unsecure devices using a web user interface. It will also help build an easy, cost-effective deployment due to highly scalable architecture that eliminates deployment at every location of a multisite installation.

Fortinet secures the largest enterprise, service provider, and government organizations around the world. It empowers its customers with intelligent, seamless protection across the expanding attack surface and the power to take on ever increasing performance requirements of the borderless network and into the future. Fortinet ranks number one in the most security appliances shipped worldwide and more than 350,000 customers trust Fortinet to protect their businesses.

Founded by Frank Andrus in 1999, Bradford Networks develops network access control solutions that deliver automated security products. It tries to solve the security challenges faced by institutions, enterprises and government by the developed solutions. Also, it is utilized in 1000+ enterprise customers worldwide in various market sectors, like education, energy, and utilities, finance, hospitality, government and defense, healthcare and more.

"We are excited to join with Fortinet, the leader in network security, to deliver exceptional visibility and security at scale to large enterprise organizations. Bradford Networks' technology is already integrated with Fortinet's Security Fabric including FortiGate, FortiSIEM, FortiSwitch and FortiAP products to minimize the risk and impact of cyber threats in even the toughest security environments such as critical infrastructure - power, oil and gas and manufacturing," says Rob Scott, CEO, Bradford Networks.