CBRE Appoints Vima Philips as Product & Engineering Head, Asia Pacific for Strengthening Digi-Tech Capabilities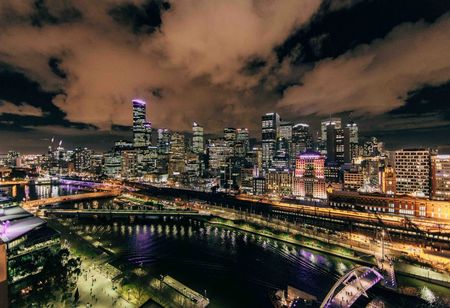 CEO Insights Team
After carving niche cognomen in real estate industry and turning into a Fortune 500 and S&P 500 company, CBRE strengthens its core management with the appointment of Vima Philips as Head of Product and Engineering, Asia Pacific, for its digital and technology organization to build the future generation of property technology. Along with overseeing Asia Pacific Digital & Technology centre in Gurugram and product leads across Asia Pacific region, she will be responsible for strengthening CBRE's technology prowess in enhancing customer experience and augment operational efficiencies across all business lines/practices. Besides, she will devise long-term growth strategies including deepening and expanding technology expertise and continue leveraging CBRE's strategic technology partners.
I am delighted to take this role at a time of immense opportunities in the sector. With technology being a key enabler across industries and businesses, we at CBRE will work towards enhancing our prop-tech services to reinvent realty experience in India and across the region.
With the launch of Gurugram-based real estate technology centre, earlier this year, and present appointment, CBRE is committed to solidify technology integration in real estate. While the new digi-tech hub (primary software development centre in Asia Pacific) continues to enhance the company's next generation technology suite, smart technologies that leverage mapping, augmented reality and data analytics are being pioneered at the facility to reach the overarching goal of better clientele experience and business results.
Excellence On-board
Congratulating Vima on the appointment, Chandra Dhandapani, Chief Digital & Technology Officer, CBRE states, "In addition to her deep software engineering expertise, she brings leadership experience in managing product and engineering teams in multiple countries and cultures. Vima will lead the way in developing and curating next-generation digital experiences for CBRE and our clients in the region. In her present role, she will shape CBRE's technology and innovation agenda to ensure clients are well equipped with an effective technology suite to address their business needs, a key pillar of our growth strategy".
Excited to welcome Vima on-board, Anshuman Magazine, Chairman, India and South East Asia, CBRE adds, "Over the next few years, technology integration will reshape overall real estate landscape and we are delighted to build a team that will provide industry-leading technical solutions in greater operational efficiency for us and for our clients".
An Agile, Experienced Leader

With nearly 18 years of experience as a seasoned engineering leader, Vima has expertise in building and managing agile teams for startups, leading conglomerates and delivers high quality software, ownership, large product roadmaps and alignment of business outcomes with engineering excellence. Prior to joining CBRE, she worked as Engineering Vice President at Sirion Labs and spearheaded development, QA, DevOps and program management while her previous stints include Cisco Systems and Premier Retail Networks at San Francisco and Wipro Technologies, Bengaluru.

Delighted on this proud moment, Vima elucidates, "I am delighted to take this role at a time of immense opportunities in the sector. With technology being a key enabler across industries and businesses, we at CBRE will work towards enhancing our prop-tech services to reinvent realty experience in India and across the region. Real estate is at the cusp of a tech-driven revolution and CBRE will serve as a catalyst in developing technologies that will help drive growth for clients, driving greater efficiencies and enhancing the overall user experience. Over the next few years, new technologies will restructure the way in which real estate is procured, developed, managed and utilized".

Future Prospects & Key Technologies

Headquartered in Los Angeles, CBRE proffers integrated services including facilities, transaction and project management, property management, investment management, appraisal and valuation, property leasing, strategic consulting, property sales, mortgage services and development services. Determined to invest in its Indian software development team, the company envisions expanding both headcount and capabilities in upcoming months. Its suite of technologies has tools that cater directly to occupier clients and develop solutions for investor clients.

The key technologies include CBRE 360 that offers workplace strategy and occupancy planning, design & build-out and property & facilities management for users to experience seamless, single-point access for building amenities and services through CBRE's proprietary mobile applications. Further, the app allows users to locate colleagues, navigate workplace, reserve workspaces, access food and beverage services along with basic building and high-end concierge services among many other activities. Additionally, it offers client-specific branding for property occupiers and investors.

While ASPIRE, an inventive business intelligence and analytics dashboard for asset services professionals, integrates data sources across clients' portfolio to deliver self-service portal (capable of generating real time, informed outcomes), Portfolio Optimizer enables CBRE professionals to combine client portfolio data with market intelligence to uncover efficiency and cost saving opportunities. Topping that is CBRE's Floored Plans, an interactive real estate marketing and leasing tool, which allows real estate professionals to control, create, customize and share test-fits as per tenant needs and provides real time visibility into key decision metrics including headcount and open space.