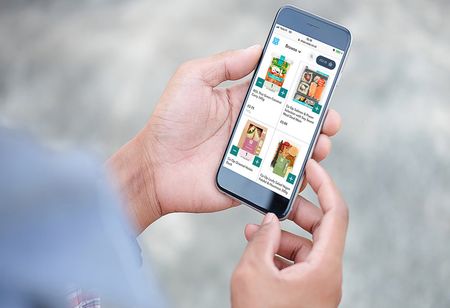 CEO Insights team
Co-op, a convenience store operator and consumer co-operative based out of London has partnered with Digital Goodie, a Finnish creator of the award winning Digital Goodie Connected Commerce Platform, with an agenda to bring in co-op's first dedicated online grocery shop and home delivery service. With this partnership, Co-op aims to bring its award-winning products closer to shoppers with the help of Digital Goodie's Connected Commerce Platform.
Commenting on this partnership, Chris Conway, Head- Food Digital, Co-op, affirms, "Our new online shop and delivery service is an essential part of our expanding digital services to our customers. In this project, we have been very excited to work together with a modern and agile technology company such as Digital Goodie. The newly launched service is a result of our fruitful cooperation and agile development".
The online delivery service started on March 22nd and customers from the central London are the first ones to get the chance to shop for Co-op groceries, which will be delivered within two hours. Co-op's Connected Commerce platform is a SaaS product, which helps retailers to grow business by digitally connecting with a large number of consumers. Currently, the service is available to only shoppers within four-kilometer radius of the store located at Kings Road in London and the company is planning to expand to further eight locations in London.

"We are extremely proud to partner with Co-op in the UK to help them improve their customer experience, and their digital transformation. Co-op's strong focus on digitalization and their agile approach to development put them in a perfect position to deploy new online services. Our mission is to help retailers make their e-Commerce simple, by connecting the online and brick & mortar channels to one seamless & simple user experience. Working with Co-op to make this happen for their customers has been a privilege for us. Also, having such a high profile customer like Co-op on-board will enable us to deploy our platform more widely around the world," says Moris Chemtov, Global CEO, Digital Goodie. Headquartered in Helsinki, Digital Goodie is spread across the US and Europe, providing its disruptive cloud-native connected commerce platform that enables on-demand ordering and grocery delivery.