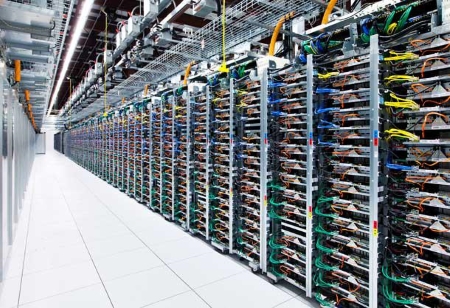 CtrlS Datacenters Ltd, has signed a Memorandum of Agreement (MoA) with EECO (Eastern Economic Corridor Office) to lease a 10-acre (25-rai) land parcel for 50 years located at Chonburi Province.
The land will be used to build a 150 MW datacenter greenfield datacenter campus and marks CtrlS' first international market expansion as well as its first hyperscale datacenter in Thailand.
At a time when the digitalization across Thailand, deployment of 5G, and improved connectivity with highly efficient submarine cables with countries such as USA, China, Japan, Singapore and Taiwan is making the country an attractive hub for digital infrastructure, the datacenter development in the Eastern Economic Corridor will attract both internatonal and domestic hyperscale and enterprise customers.
Speaking on the MoA, Sridhar Pinnapureddy, Chairman, CtrlS Datacenters Ltd, said, "Through this collaboration, we aim to serve customers' needs for digital services, both domestic and international. The datacenter is designed to meet hyperscalers' needs in addition to serving high-end IT/compute needs of domestic enterprises."
He added, "We see this datacenter as a unique opportunity to contribute towards development of Thailand's eastern region and offer a robust diverse option for international customers and partners for establishing their footprint in the country and region. Thailand is strategically well positioned at the centre of Southeast Asia and we strive to bring investments and international customers to the country through our datacenter."
Chula Sukmanop, Secretary-General of the Eastern Economic Corridor Office (EECO) of Thailand, said, "The investment of CtrlS Datacenters in EECd, Si Racha, Thailand by leasing about 25 rais (10 acres) for over 50 years will facilitate global trade and demand. This significant investment of CtrlS in EECd could lead to several valued collaborations in the future to come, to the organization, communities, Thailand and the world.
CtrlS' datacenter site at EEC offers proximity to submarine cable landing stations for AAG (Asia-America Gateway) and ADC (Asia Direct Cable) systems, making this datacenter a point of connection equipped with submarine and terrestrial cable networks to connect to other datacenters & industrial estates. It is also close to the EEC startup incubator and is elevated relative to flood prone areas (with Mean Sea Level >40m). The Eastern Corridor is geographically diverse from Bangkok, and is at the intersection of multiple fiber paths north and south.
CtrlS shares the corporate philosophy that matches with EEC's three main missions — Sustainable Area-based Development, Comprehensive Infrastructure and Connectivity, and Promoting Advanced Technology and Innovation. The company's presence in the EEC region will not only bring new investments but also new jobs to Thais.