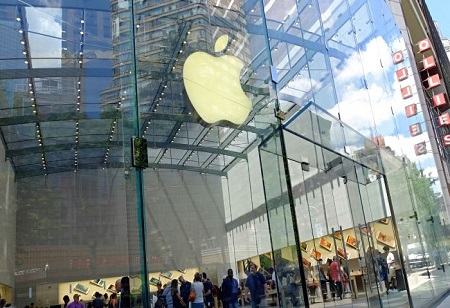 In accordance to people familiar with the situation, Tata Group, India's largest conglomerate, is close to signing a contract to buy an Apple Inc. supplier's factory as early as August. This would be the first time an Indian company entered the iPhone assembly business. According to the people, who asked not to be identified because the situation is private, a takeover of the Wistron Corp. factory in southern Karnataka state, which may be valued at more than $600 million, would end approximately a year of negotiations. More than 10,000 people work at the factory assembling the newest iPhone 14 model.
According to the sources, Wistron agreed to ship iPhones worth at least $1.8 billion from the factory during the fiscal year ending in March 2024 in order to receive state-sponsored financial incentives. By the following year, it also intended to triple the plant's staff. As Wistron exits the Indian iPhone market, Tata is prepared to uphold its commitments. Apple, Wistron, and Tata spokespeople all declined to comment. The launch of an Indian iPhone is likely to give Apple's initiatives to expand technology manufacturing in South Asia and diversify its product base beyond China more momentum.
In the three months that ended on June 30, Wistron exported nearly $500 million worth of iPhones from India, and Foxconn Technology Group and Pegatron Corp., two of Apple's major Taiwanese suppliers, have also increased production locally.
Since Prime Minister Narendra Modi established government programmes with generous financial incentives to increase production and employment, India has advanced in domestic manufacturing. After China's Covid lockdowns and the escalating tensions between Washington and Beijing, Apple has intensified efforts to diversify away from China.