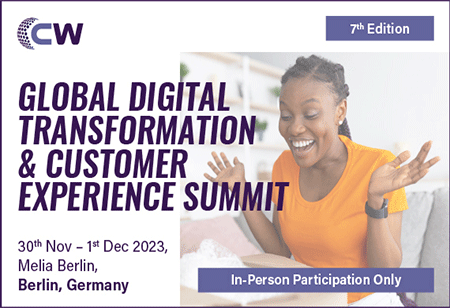 Digital transformation is a permanent state of evolution which is forcing companies to change their business models and adapt to the new market reality. Moving your company forward in the wake of the post-pandemic era has now become more essential than ever.
In a world of AI, automation and new channels, what do your customers really want? In a digitally transformed economy, customers are empowered to make the rules, engage on their own terms and challenge organizations with the most complex of expectations. What does the future of CX look like with this in mind?
Generate value for your business by embedding digital DNA and expediting your company's successful transformation with Conferenzia World's Global Digital Transformation & Customer Experience Summit 2023 in Amsterdam. Join us to adopt innovative technology to keep up with the new "always-connected" customer and deliver an unmatched customer experience.
Key Themes & Topics:
Digital Transformation as a Catalyst for Customer Experience Excellence
• Driving Customer Loyalty through Personalization and Engagement
• Customer Experience Challenges During a Digital Business Transformation
• Improving Customer Retention and Loyalty Programs with Blockchain
• Agile Customer Experience: Embracing Adaptability and Customer-Centricity
• Sustainability and branding: An integrated perspective
• Omni-Channel Strategy: Orchestrating Seamless Customer Journeys
Who Should Attend:
Presidents, VP's, CXO's, Directors, Heads and Managers of:
• Chief Operations Officer • Global Head/VP/Directors of CX • Customer Experience executives / officers / heads/ Seniors • Head of Operations • Business Strategy Manager • Transformation Strategy • Chief Customer Officer • Customer Relations • Customer Service • Heads of Product Development and Innovation • Chief Digital Heads • Technology Heads • Chief Marketing officer / Heads • Business Marketing • Marketing and Digital Transformation • Chief innovation officer • Head of Business development • Customer Relation Management • Customer Satisfaction • CXO • Head of Data Technology Transformation • Digital Product Manager • Director of Innovation • VP Innovation • Director of User Experience • Chief Customer Experience • Chief Executive Officer
Source : Press Release