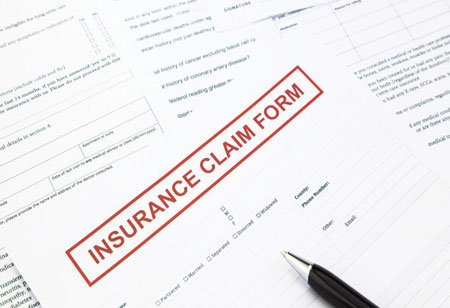 CEOinsights Team, 0
TVS is one of the most popular and trusted brands among Indian households for the two wheeler segment. Because of its design, easy-to-use vehicles, and affordability, it is leading on its path to becoming a primary choice of its consumers. If you have taken a TVS, then it's time you should know everything about TVS insurance.
How to buy TVS Insurance?
Buying TVS insurance is a simple process that can be done online through any general insurance company. You will require the following documents to purchase your TVS insurance:
1.Personal Information:
Full name, Mobile number, E-mail ID, Address, Pin Code, Any other details as may be required by the insurance company.
2.TVS Vehicle Information:
Place where the TVS is registered(RTO detail), Vehicle model, Vehicle registration number, Year of manufacture, Fuel type, IDV, Cover of accessories installed in the vehicle, if any previous claims, Any other details as may be required by the insurance company.
Types of TVS Insurance
Following are two different TVS insurances that are available with different terms & coverage:
1. Third party Insurance:
It is mandatory to have third-party insurance under the Motor Vehicles Act, 1988, and it is one of the most affordable vehicle insurance coverage. As the name suggests, third-party insurance protects against the liability towards the third party in case of an accident. It covers damage and repair costs and the medical expenses for bodily injuries caused to the third party. However, it is pertinent to note that third party insurance provides protection only against third parties, and injuries and damage caused to you and your vehicle won't be covered under third-party insurance.
2.Comprehensive Insurance:
Comprehensive insurance provides comprehensive coverage against various risks to you and the third party in case of any mishap. A comprehensive insurance policy ensures protection for the following
Natural calamities and man made disasters.
•Theft.
•Medical costs for injuries caused to you, including death.
•Damage and repair costs of your vehicle.
•Medical costs of the third party in case of an accident.
•Damage and repair costs of third party's vehicle and property,
•Other specific coverages, depending upon the policy terms and conditions, depending upon the extent of risks to be covered, you can select a comprehensive or a third party TVS insurance policy.
Benefits of TVS Insurance
Various reasons for why you should haveTVS insurance are highlighted as below:
•Legally mandatory as per the Motor Vehicles Act, 1988.
•Protects you financially in case of any mishap.
•Covers third party medical and repair costs, relieving a significant burden on your pocket.
•Options to avail various add-ons like zero assistance, roadside assistance, and many more.
•Protection against events out of your control like floods, earthquakes, fire, and many more.
What is not covered by TVS Insurance?
Even though TVS insurance covers most of the uncertainties, still some events are not covered owing to their exceptional nature, which includes:
•Normal wear and tear of your TVS.
•Driving under the influence of alcohol and drugs.
•Driving without a valid driving license.
•Damage due to human warfare and nuclear activities.
•Willful negligence and illegal driving.
•Mechanical and electrical breakdown of the vehicle.
Addons for your TVS Insurance Various add ons are available that make your TVS insurance suit your specific needs. These add ons include:
1.Zero Depreciation Cover:
At the time of claim settlement, insurance companies deduct the depreciation amount from the claim, which reduces your compensation. Zero depreciation cover ensures that the depreciation is not deducted from the claim and thus enhances your compensation.
2.Flat Tyre Cover:
In case of a flat tyre during your journey, this cover ensures to help you get your
TVS back on the road.
3. Onsite Repair Cover:
If your vehicle gets stuck for any reason, then onsite repair services can be available. Also, if towing assistance is included, your TVS can be towed to the nearest garage with ease.
4. Spare Keys Cover:
In case of misplacement of your TVS keys, the company will provide you with the spare keys as per the terms.
At the time of claim settlement, insurance companies deduct the depreciation amount from the claim, which reduces your compensation
Renewal of TVS Insurance
Renewal of your TVS insurance is an entirely online and easy procedure. Visit the online portal of the insurance company and furnish the following details:
1.Mobile Number
2.Policy Number
3.Vehicle Registration Number or Engine Number or Chassis Number
TVS Insurance Claim Process
In case of an accident or mishap, you should try to report to the company at the earliest for instant support and filing a claim application. During the claim intimation, you will need to furnish the following details:
1.Name and contact details of the driver
2.Policy number
3.Location of accident
4.Time and date of the accident
5.Details of the accident and the damage incurred
6.Details of the policy holder A claim reference number will be generated, and a surveyor will be assigned to survey the damage to the vehicle. All necessary documents required by the surveyor and the company shall be submitted, and the surveyor will calculate the estimated loss. Compensation will be provided as per the terms of the insurance policy.
Conclusion
Buying TVS insurance can become a little tricky with many different options and companies available. You can compare various companies by getting the quote and extent of coverage they are providing. By not having TVS insurance, you may attract penalties under the Motor Vehicles Act, 1988. Having TVS insurance is more of a necessity than a compulsion owing to the safety of yourself, your family, third party, and your TVS as well. Get your insurance now!