IFS Appoints Sunder Singh; Aims Double Revenue Growth Targets for ASEAN, China & India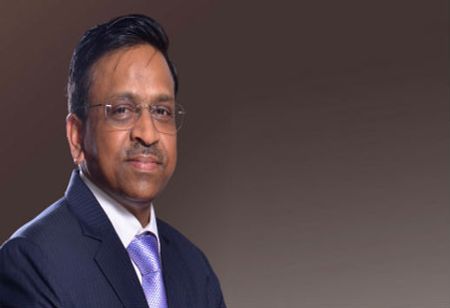 CEO Insights team
IFS, a global enterprise applications company that develops and delivers enterprise software for customers around the world has appointed Sunder Singh and he is expected to drive double revenue growth in the region for IFS through world-class enterprise solutions, catered for medium to large enterprises. Sunder will draw his international experience to expand IFS's customer and partner footprint in India, China and ASEAN.
Speaking on his new role, Sunder Singh, says, "With a portfolio of world-class solutions, some of the best minds in the business, and an impressive list of stellar customer references, IFS is set to grow rapidly in the region.
I look forward learning everything about the IFS ecosystem of customers and partners and to lead the teams in this region through their next phase of growth".

Prior to IFS, Sunder led the Global Oracle Practice at Tata Consultancy Services (TCS) and he brings a wide experience, industry knowledge and insight that will help IFS accelerate its growth trajectory in the region. He will be focusing on collaboration with IFS Principal Partner Envecon in India by managing IFS business interests across ASEAN, including China, Thailand, Malaysia and Singapore.

Welcoming Sunder to the team, Stephen Keys, Regional President, IFS, APJ ME&A, says, "IFS saw a record-breaking year in 2018 with growth in all areas including 300% cloud revenue growth and more than USD 600M revenue, outpacing large and medium enterprise solution providers." He added, "I am very pleased to welcome Sunder to the IFS family. I am certain that his energy, enthusiasm, and experience will help us accelerate our regional growth for the benefit of customers, partners, and staff".