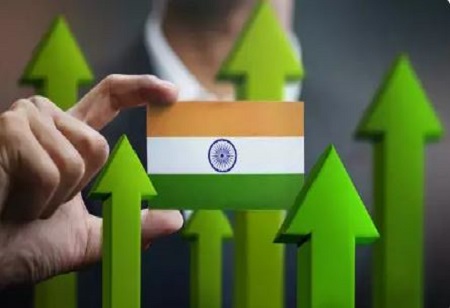 If India keeps up its current rate of growth, it will likely surpass both Japan and Germany to become the third-largest economy in 2027 (2027-28), according to a report.
By 2029, India was predicted by SBI Research to have the third-largest economy in the world. India rose seven positions from its 2014 position to third place in the current rankings.
It's interesting to note that India's incremental growth between 2022 and 2027 is anticipated to surpass Australia's economy, which is currently valued at USD 1.8 trillion, according to the report.
"At this rate, India is likely to add USD 0.75 trillion in every two years, implying that India is all set to touch USD 20 trillion by 2047, at least on current numbers," the report said, adding that India's global share in GDP will cross 4 per cent by 2027.
The share of India's GDP is now at 3.5 per cent, as against 2.6 per cent in 2014 and is likely to reach 4 per cent in 2027.
State-wise, SBI Research said estimates indicate that at least two Indian states, Maharashtra and Uttar Pradesh, will break the USD 500 billion mark in 2027 in terms of economy, when India achieves the 3rd place in global economy.
"The GDP size of major Indian states in 2027 will be more than the size of some of the Asian and European countries like Vietnam, Norway and so on," it added.