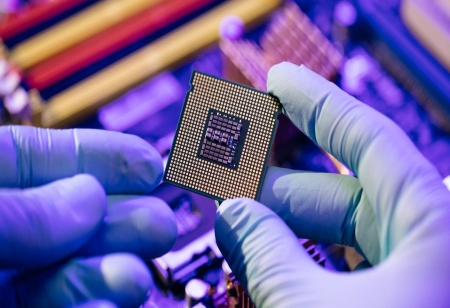 The latest data presented in the Rajya Sabha by Rajeev Chandrasekhar, Minister of State for Electronics and Information Technology, revealed a staggering 92% increase in India's semiconductor chip imports over the last three fiscal years.
According to Chandrasekhar's data, total semiconductor chip imports increased from Rs 67,497 crore in 2020-21 to Rs 129,703 crore in 2022-23.
China's chip exports to India increased at a similar rate, though at a slower pace of 53%. Over the same time period, Chinese semiconductor chip exports to India increased from Rs 24,604 crore to Rs 37,681 crore.
The Minister of State emphasised that these imports were exempt from basic customs duty due to India's status as a signatory to the World Trade Organization's Information Technology Agreement (ITA-1). Most electronic components, including semiconductor integrated circuits (chips), are tariff-free under this agreement, facilitating India's participation in the global electronics market.
When the specifics of semiconductor chip imports were revealed, the data revealed that the "Monolithic integrated circuits - digital" category constituted the highest proportion of imports from both the global and Chinese markets. In 2022-23, this category accounted for a whopping Rs 82,283 crore in imports, with Chinese supplies contributing Rs 30,960 crore to the total.
Following closely behind was the "Memories" category, with total imports valued at Rs 22,845 crore in the same period. Out of this, Chinese imports accounted for Rs 2,589 crore.