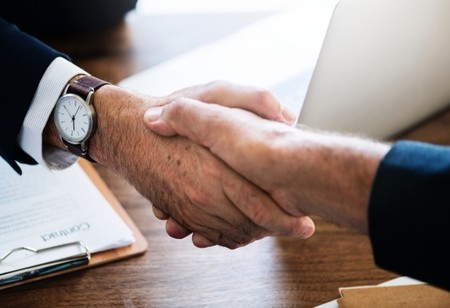 CEO Insights Team
Investec Financial Services, an international specialist banking and asset management group, appoints Vikram Surana as Co-Head of Corporate Finance & Equity Capital Market for the Indian Branch. He will lead the vertical in association with Rambhushan Kanumuri and operate from the Mumbai office.
Commenting on the appointment, Ajeeth Narayan, Founder & CEO of Investec India says, "India is one of the cornerstones of our Asian investment banking network, we expect the Indian businesses to provide many opportunities in the coming years through corporate activity. We are committed to become a domestically relevant player in this segment and offer our clients our international network. Vikram's skills in acting as a trusted advisor to entrepreneurs & corporate groups are valuable and he is a welcome addition to the Investec team to further bolster our franchise."
Vikram has nearly two decades of financial markets experience. Before joining Investec, he has worked at
Lazard for more than 13 years,and has given exceptional advices to clients across the world - over complex transaction and from various sectors. Over the years, Vikram has developed strong relationships and has accomplished multiple transactions in the Customer, Retail & Industrial sectors.
Talking about his new role, Vikram says, "I'm really excited to be joining the Investec India team in a leadership role to help drive the continuing growth of the firm. I was impressed with the product skills that the Investec platform has built across advisory, equities and fixed income which provides me with an ability to holistically advise our clients in supporting their financing, capital markets (debt and equity), mergers & acquisitions and private equity requirements."
Vikram's skills in acting as a trusted advisor to entrepreneurs & corporate groups are valuable and he is a welcome addition to the Investec team to further bolster our franchise
Rambhushan Kanumuri, Co-Head of Corporate Finance & Equity Capital Markets states, "We are delighted to have Vikram as part of our team. There is a huge opportunity for us to further enhance the strategic dialogue with our clients and to propose a complete advisory and the capital markets offering adapted to their specific needs."