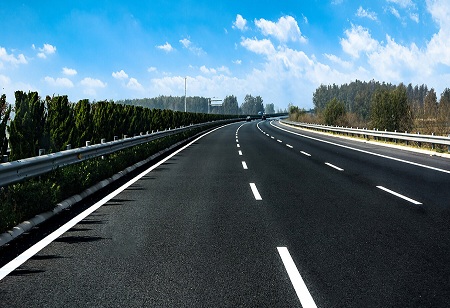 The major highway infrastructure developer IRB Infrastructure has been chosen as the preferred bidder for a highway in Gujarat, continuing its winning streak in the build-operate-transfer (BOT) sector. According to the company's regulatory filing, the 6-lane, 90.90-km stretch between Samakhiyali and Santalpur will cost Rs 2,132 to build.
The Mumbai-based company claimed that after receiving this project, its order book will total Rs 20,892 crores (without GST), of which Rs 9,714 crores would be for construction.
The project is the sixth of its kind that IRB Infra would carry out in Gujarat, according to chairman and MD Virendra D Mhaiskar.
"The present project will be an important addition to IRB portfolio as this project caters to heavy commercial traffic connecting the Kandla and Mundra port and is brownfield part of the prestigious Amritsar Jamnagar expressway," he said in a statement.
IRB Infra shares increased 4.52 percent today to close at Rs 296.95. The shares will begin trading after the split on February 22. According to the company's announcement, equity shares would be split 10:1, or one share with a face value of Rs 10 will become 10 shares with a face value of Rs 1. The record date for the break has likewise been established as February 22.
The split is being justified in order to increase market liquidity, broaden the shareholder base, and lower the cost of shares for novice investors.
IRB Infra's net profit for the quarter of October through December increased dramatically by 94 percent, from Rs 72.68 crore to Rs 141.35 crore.