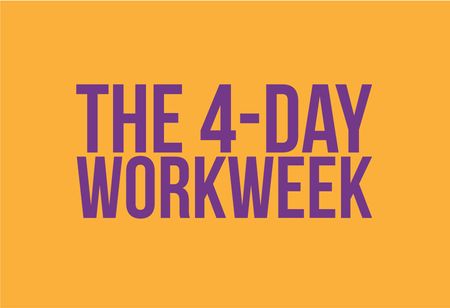 CEO Insights team , 0
With over 60 percent of workers compelled to undertake work-related calls, send emails or instant messages on a regular basis, India is currently moving towards a six-day work week
As if the hectic nine to five jobs were not enough to keep workers occupied all day, they are compelled to render complimentary services outside their work hours! Work-related calls, emails and instant messages have become their part & parcel. While all major economists, philosophers & sociologists around the world believe working fewer but more productive hours, the Indian businesses contrarily are moving towards a six-day work week, thus creating an overtime epidemic.
As per Citrix's survey, 60 percent of employees in India are compelled to join work-related calls, send emails or instant messages for work purposes outside of their preferred working hours, every day. While 'monetary benefits' and 'chances of promotion or bonus' were highlighted as the chief factors by 68 percent of the respondents; some cited work culture, desire to set an example, and desire to do extra work as the driving factor.
An 'overtime epidemic' is what 75 percent of the survey respondents feel that India is facing today. Consequently, 77 percent of the respondents agree that they feel their workload closer to a six day work week. About 45 percent of workers believe that improved processes could help reduce the extra time overload, clinging to better technology & cloud-based technology for aid.
So, is a four day work week the antidote Indian employees are looking for? While there have been several successful experiments with it, the respondents believe this as a long way off. On one hand, where 38 percent employees state that it'll take at least five years for their employer to be able offer a four-day work week on the same salary. 20 percent, on the other hand consider it
It is time for companies to realize the critical role that mobile technologies and business automation will play in enabling the four-day work week
impossible. While an incredible 97 percent of respondents agree that they would adopt a four day working week given the opportunity; reduced pay is what makes them opt out from the movement.
A 'cultural shift' is needed to implement this reform, agrees 80 percent of office workers. Moreover, over 88 percent of the respondents agree that improvement in future productivity levels depends on how businesses embrace different ways & attitudes towards work. An outdated approach to the working week is holding back businesses from their potential productivity, as per 78 percent of the respondents.
Mooting forth his views on these revelations, Ravindra Kelkar, Area Vice President, Sales & Services, Indian Subcontinent, Citrix, says, "The overtime culture is definitely something that needs to be addressed in the near future". "Our current workloads and lifestyle models are resulting in a need to work beyond our preferred hours. While there is no one size fits all solution to this, enterprises need to look for efficient ways of working for their employees. Enabling the availability of solutions that give employees the opportunity to work flexibly and smartly will not only ensure their satisfaction but will also benefit the organization in the long-term," he adjoins.
Currently, the average office worker wastes too much time on repetitive administrative jobs, while the technology exists to allow for smarter working. Mobile automation technology could help eliminate such repetitive works in the future, thus freeing a day a week for more cognitive or creative work.
"It is time for companies to realize the critical role that mobile technologies and business automation will play in enabling the four-day work week. Technology and infrastructure that power flexible working is more sophisticated than it has ever been, and could dramatically help ease the burden of working hours for employees," concludes Ravindra.