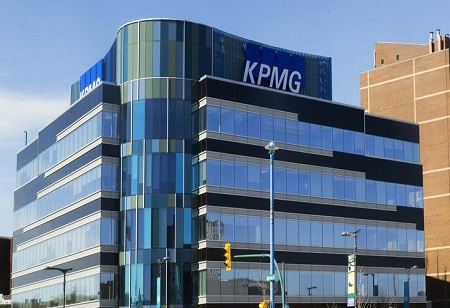 KPMG Assurance and Consulting Services LLP ("KPMG in India") one of India's leading advisors in the Global Capability Centres (GCC) space and Gloplax today announced a strategic alliance to offer organisations, a broad-ranging and efficient "GCC as a service" model. This can help organisations leverage collaborative, distributed global teams across multiple functions, thereby bringing together an ecosystem of partners with smart solutions to clients.
Gloplax Solutions Private Limited ("Gloplax") is one of India's specialized sourcing firms that builds and operates high performing global services (offshoring) platforms. Its deep knowledge in the global sourcing (offshoring) space along with senior industry leaders and subject-matter experts combined with KPMG in India's rich expertise in providing strategic business advice in the GCC space, makes this joint service offering a great value proposition.
This "GCC as a service"model would be a holistic joint proposition by KPMG in India and Gloplax, and would include the below elements:
Strategy and design including business case, location strategy, operating model design
Building a capability that would enable the entity set up, along with provisioning of the necessary facilities and infrastructure, setting up of operations and managing support functions – Human Resources, Finance, Risk Management and Compliance, Branding, Recruitment and providing support with technology design and implementation.
This model will enable:
Lower capital outlay
Speed to market and flexibility to ramp up an organisation's GCC team
Access to high quality talent
Access to market insights and industry experts
Competitive cost compared to traditional standalone GCC model.
Further, the alliance would see both KPMG in India and Gloplax bring together their strengths, expertise, and resources to help organisations set up and scale their GCC.
Strengthening KPMG in India's capabilities across advisory and tax solutions for the GCC channel, this joint service model would have diverse industry focus, including sectors such as Financial Services, TMT (technology, media, and telecommunications), Healthcare, ENR (energy and natural resources), Manufacturing, Insurance and more. Further, this alliance would allow for both KPMG in India and Gloplax, to come up with more innovative operating models for new and burgeoning GCCs alike.
Commenting on the alliance, Arun Nair, Partner, KPMG in India said "Today the potential of such a proposition such as the "GCC as a service" model to transform a number of industries is immense. The combination of our experience and expertise, serving the entire GCC ecosystem and Gloplax's deep hands-on experience in the global sourcing (offshoring) space will help clients and organisations, navigate through their GCC journeys with a great experience from strategy through deployment."
"This alliance with KPMG in India is in alignment with our vision of taking the concept of offshoring far and wide, so more companies can leverage the opportunity of offshoring and derive value out of it," shared Denis McGee, Co-Founder and Head of Partnerships, Gloplax. "We have worked on simplifying the entire offshore construct leveraging technology and data," in line with our objective of making global sourcing simple and accessible," he added.
Lastly, the alliance brings together industry knowledge, global reach, specialised skills and tool kits of both KPMG in India and Gloplax. It would allow both firms to offer clients, access to a broad range of services and expertise to build an ecosystem to offer some of the best value propositions to organisations and potential customers and also enable the right partners to provide services as required to set up and implement the GCC successfully and accelerate their maturity over time.