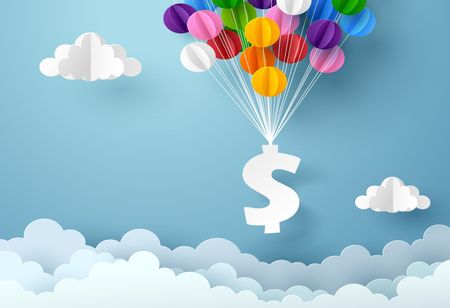 CEO Insights team, Press Release
MotoRefi, a fast-growing fintech company that helps car owners by providing an average of $100 per month through their inventive auto re-finance platform, announces the influx of $8.6 million in Series A funding. The round was co-led by Accomplice and Link Ventures along with participation from Motley Fool Ventures, CMFG Ventures, Gaingels, and many others. The CMFG Ventures are a part of CUNA Mutual group. In the aftermath, Rob Chaplinsky, Managing Director of Link Ventures, Rachel Holt, the former Executive of Uber, and Co-Founder of Construct Capital, have joined the Board.
The company , which is incubated by QED investors, plans to use the funding to increase the team-size and invest more in its technology platform. It also plans to include many grantors and partners to benefit more customers across the country. Currenly, more than 90 million Americans save money by refinancing their car loans. But, the majority of Americans are still not even aware of the refinancing system.
MotoRefi's online-based process lets customers avail offers so quickly while sitting in their homes. Moreover, the company performs all the heavy lifting processes like paying off the old lenders and re-titling the car. So, the customers can utilize their savings to pay off other bills like credit card payments, student loans, fun, travel, and more. It is also assisting more customers through its pilot partnerships with top brands like Progressive, Chime, and more.
We're excited to lead this Series A round because MotoRefi is leveraging technology and analytics to make a huge difference in people's lives
"I couldn't be more proud of the team and the mission-driven business we're building," says Kevin Bennett, CEO of MotoRefi. He adds, "Everyday, we have the privilege of making a difference in consumer's lives by improving their financial situations. We are grateful for the opportunity to partner with trusted lenders to make that happen."
Rachel Holt, the former executive of Uber, states, "I'm eager to bring my experience building Uber to MotoRefi's Board. MotoRef is transforming the world of auto financing. I'm proud to have been an early investor and I am extremely excited about the team they've built."
Ryan Moore, Co-Founder of Accomplice says, " We're excited to lead this Series A round because MotoRefi is leveraging technology and analytics to make a huge difference in people's lives."
Rob Chaplinsky, Managing Director of Link Ventures told, "As a fund focused on data-driven direct-to-consumer startups, Link Ventures is excited about how the MotoRefi team and its technology are going to help consumers improve their finances."
Ollen Douglass, the Managing Director of Motley Fool ventures, remarks, "We believe that MotoRefi is uniquely positioned to help make it easy for consumers to save money. We're thrilled to support MotoRefi's customer-first mentality."
Source : Press Release