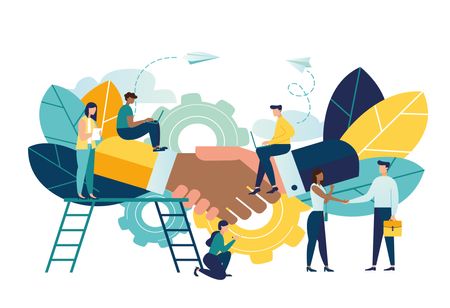 CEO Insights team
ORIX Corporation, a diversified financial services group in Japan, and MarketsandMarkets Research, a leading, global market research and consulting company announce the launch of an exclusive, strategic partnership focused on the Japan market. This partnership, which will be run as a joint operation by the two companies, is intended to bring together MnM's rapidly growing Knowledge Store (KS) subscription business in Japan with the brand, in-house teams and vast network of clients serviced by ORIX to rapidly build the leading, next-generation research and insights provider to enterprises in Japan.
Commenting on the partnership, Hiroyuki Ishinaga, deputy head, corporate business headquarters. ORIX, says, "We are very excited to launch this partnership in Japan. Japanese businesses are the third largest investors in the world into technology, but the ROI remains at low levels which is an enormous problem. KS is an advanced intelligence platform which enables clients to significantly improve their ROI of technology investment, with the ability to substantially empower Japanese companies to improve business decision making and outcomes. I am very pleased with the initial test marketing results and look forward to scaling KS rapidly in Japan."
KS is an advanced intelligence platform which enables clients to significantly improve their ROI of technology investment
"This partnership is truly strategic and together with ORIX, we are poised to address the needs of many corporations in Japan as we scale up together. MnM has always been at the forefront of disrupting the traditional research industry with an overwhelming focus on transforming the revenue trajectory of our clients by innovating on our research methodology, delivery format and client servicing philosophy and we expect to take that to the next level with ORIX in Japan," asserts Sandeep Sugla, Founder & CEO, MnM.
"This is a very significant milestone for us and I intend to be working very closely with ORIX and my teams to build a true market leader," avers Shelly Singh, COO & Board Member at MnM.
This partnership is initiated and supported by Arijit Sengupta, serial entrepreneur, and member, advisory board, MnM, and Teruhisa Sadanaga, Managing Director, MT Management. Teruhisa who has over 20 years of experience in working closely with global corporations and Japan, now acts as a strategic advisor to build valuable partnerships across tech, data, real estate and business services, with a recent focus on bringing India originated business models into Japan by initiating joint ventures and business alliances.